Dell reports rise in second quarter revenue
Dell again showed its ability both to grow rapidly in key markets and to achieve strong profitability in the company's second...
Dell again showed its ability both to grow rapidly in key markets and to achieve strong profitability in the company's second quarter 2005, which ended 30 July.

Download this free guide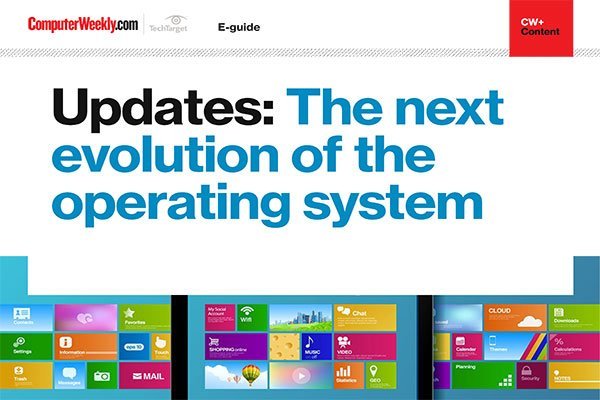 Unpacking the future of operating systems
In this e-guide, we take a look at how updates are the next evolution for operating systems. From security and iris recognition to 3D modelling and easier recognition with OneDrive, updates are key to keeping your device fresh and, most importantly, safe.
Dell revenue was $11.7bn (£6.4bn), a company record, and 20% higher than in the same quarter a year ago. Sales in EMEA and in Asia-Pacific and Japan rose by 30% and 29%, respectively.
Combined revenue for enterprise systems, including servers and storage systems, accounted for 22% of overall sales, matching a company high.
"We start with the marketplace advantage of a more efficient, more customer-focused way of doing business," said Kevin Rollins, Dell's chief executive officer. "And our global team is consistently disciplined in applying that business model."
"Like our shareholders, our expectation is for volume and share growth along with solid profitability. Those objectives are not mutually exclusive," he added.
According to Rollins, Dell's third quarter product shipments should be 21% higher than in the same period last year. Such growth is expected to produce quarterly revenue of about $12.5bn, up by 18%.
In the most recent quarter, operating expenses were 9.6% of revenue, equalling a company low. Operating profit as a percent of revenue was 8.6%, up from 8.4% in the year's first quarter.
Dell generated more than $700m in cash from operations during the period, at the end of which, company cash and investments totalled $11.8bn.
Dell's global product shipments increased by 19%, sharply faster than for the rest of the industry.
Second-quarter shipment growth in EMEA was 30%, 12 points higher than the average of other companies in the region. Among Dell highlights: a 44% rise - double the rest of the industry - in server shipments, and a 60% increase in total storage revenue.
Overall company volumes in the UK were up by 30%, twice that of the industry excluding Dell. Dell France achieved a 38% increase in overall shipments, 37% in servers.
Company shipment growth of 28% in Asia-Pacific and Japan was more than double that of the rest of the industry. Dell server volumes in the region were up by 33%.
In Japan, Dell's 19% shipment increase compared with one percent for other suppliers.
Dell gained two points of market share from last year's second quarter, as its share exceeded 12% for the first time, and again ranked number three nationally.
Profitable growth in China during the period included a 41% jump in server shipments.
In North America, Dell's revenue grew by 16%. Total demand by large-corporate and small- and medium-business customers increased by 21%. Volumes outside the US rose by 25%, led by strong growth in Canada.
Written by Computing SA staff