'Industry-wide' memory flaw appears confined to HP
The notebook memory-module flaw that Hewlett-Packard identified last week as having the potential to cause problems for all...
The notebook memory-module flaw that Hewlett-Packard identified last week as having the potential to cause problems for all notebook manufacturers has thus far shown up only in HP notebooks, according to PC suppliers, memory manufacturers, and industry analysts.

Download this free guide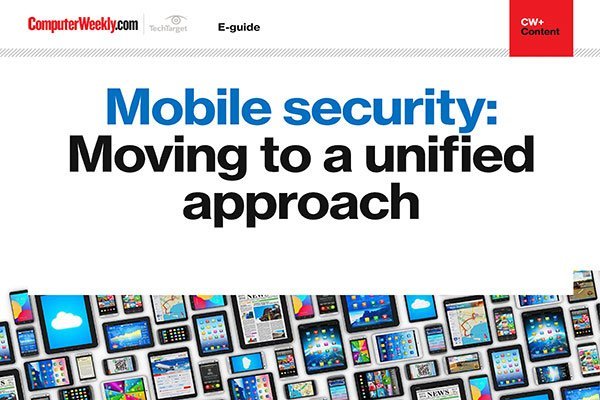 3 expert insights into how mobile security is evolving for business
Download this e-guide to read expert insights into how the current trends in mobile security strategy are showing a move from mobile device management, to enterprise mobile management and unified endpoint management - indicating an evolution towards a unified approach to mobile security.
By submitting your personal information, you agree that TechTarget and its partners may contact you regarding relevant content, products and special offers.
You also agree that your personal information may be transferred and processed in the United States, and that you have read and agree to the Terms of Use and the Privacy Policy.
Last Friday, HP announced it would offer a replacement for certain notebook memory chips found in about 900,000 of its notebooks. Users of those systems can download a utility from HP's website to determine if they have a flawed memory chip. The affected HP notebooks cut across several product lines and were shipped over the past two years.
The flaw occurs when a PC attempts to re-enter an active mode from a sleep mode. Under certain conditions, the memory module can hang and cause the system to crash, resulting in the loss of data.
The sleep mode that must be enabled to induce the flaw is known as C3. It is the deepest level of sleep that a processor can enter to save power, according to documentation for the Advanced Configuration and Power Interface standard used by PC and processor suppliers to manage power consumption. Some notebook suppliers put the processor into this state when the user presses the sleep button, or when the notebook is left idle for an extended period of time.
Some notebook suppliers also use the C3 sleep mode to actively manage power consumption by putting the processor into C3 mode thousands of times a second during gaps in application activity. The likelihood of the system crashing is much greater when the C3 mode is entered and exited so frequently, said Ronald Kasic, director of customer engineering and sustaining marketing for HP.
For those crashes to occur, the C3 sleep mode must be used in conjunction with the 845, 852, or 855 mobile chipsets from Intel, processors that support the C3 state, and certain memory chips from Micron Technology, Samsung Electronics, Winbond Electronics, and Infineon Technologies, HP said.
The Infineon chips affected by the flaw were a limited number of 256Mbyte dual inline memory modules (Dimms) shipped in the first part of 2003, Infineon said. The chips made up a very small portion of the notebook Dimms shipped by Infineon during that period and no other memory modules have been discovered with the flaws since then, the company said.
Samsung has not received any reports of problems or flaws from customers other than HP. Micron and Winbond were not available for comment.
IBM discovered the issue while testing memory chips in its Thinkpad notebooks. "At this point in time, we haven't detected any problems with qualified memory sources consistent with HP's reported problems. We did detect problems previously, and we disqualified those memory parts," said IBM.
Gateway, Dell and Toshiba said they had not received any reports of problems to their notebooks.
Most PC suppliers do not use the C3 sleep state because the lighter power-saving states provide the greatest overall benefits, said Roger Kay, vice-president of client computing with analyst IDC. For example, the C3 state requires the operating system to manage certain parts of the chip while in that state, while the lighter states do not require any intervention on the part of software, according to the ACPI documentation.
However, HP described the combination of the C3 sleep state and the Intel chipsets as a "very prevalent architecture used in the industry" on its list of frequently asked questions about the memory issue on its website.
But the fact that no other suppliers have reported problems and that two suppliers discovered similar problems in testing raises questions as to whether HP simply missed the issue in its own testing, and attempted to portray the flaw as an industry issue to avoid that perception.
HP did not discover the flaw during preliminary testing because the probability of the issue occurring is extremely low and dependent on the user's configuration, it said on its memory recall web page.
"We stand 100% behind the claim that this is an industry-wide problem. If you are using those core components, you have the potential to be impacted by this," said Mike Hockey, an HP spokesman.
HP notebook users can visit an HP web page (h30090.www3.hp.com/mmrp/) for more information.
Tom Krazit writes for IDG News Service
Read more on Mobile hardware