Tools give apps the green light
Internap Network Services, 8e6 Technologies and Pivia Software introduced technology designed to give applications priority...
Internap Network Services, 8e6 Technologies and Pivia Software introduced technology designed to give applications priority within the network at the NetWorld+Interop show.

Download this free guide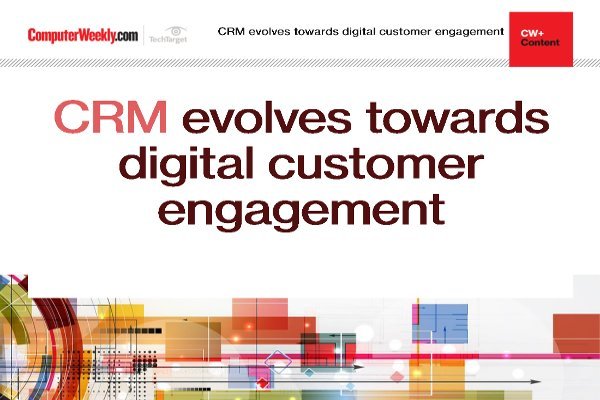 Enhancing digital customer engagement with CRM
Learn about customer relationship management has evolved towards engaging with customers through every channel, with digital at the forefront.
By submitting your personal information, you agree that TechTarget and its partners may contact you regarding relevant content, products and special offers.
You also agree that your personal information may be transferred and processed in the United States, and that you have read and agree to the Terms of Use and the Privacy Policy.
Internap Network Services showed off Flow Control Platform Version 3.3, which extends route optimisation technology with application-aware routing capabilities.
Version 3.3 lets users tailor network performance for any type of traffic and manage the traffic with fine-grained control, according to Chris Oberkfell, director of product management at Internap.
Internap also rolled out two new hardware models for its Flow Control Platform: the FCP-120 and the FCR-85. The FCP-120 includes four Ethernet ports for more configuration options and 120Mbps of throughput. The FCR-85, designed for organisations with traffic spread across multiple locations, offers 500Mbps of capacity, and six Gig-E or Fast-E interfaces.
Also focusing on application performance, 8e6 Technologies introduced TurboPipe NP, a network monitoring and management tool designed to guarantee bandwidth to mission-critical applications.
"The answer used to be to add bandwidth, but that doesn't solve the problem. Giving priority to the applications that need it does solve the problem," said Eric Lundbohm, vice president of marketing at 8e6.
TurboPipe NP is an appliance-based offering that can implement service-level agreements that dynamically allocate available bandwidth to specific applications. It comprises an appliance engine deployed between a Lan and a router at strategic choke points. The TurboPipe console is a Windows-based management centre that that monitors and controls network performance by controlling the various TurboPipe engines deployed in the network.
Pivia Software was also at the show to introduce its PPMT (Pivia Performance Measurement Tool) for tracking application performance from an end-user's perspective. The PPMT measures network behaviour and browser times to give a representation of the actual page view performance experienced by users.
For each event, PPMT captures and reports on network download time, browser download time, data size, and packet count, according to Pivia officials.
Cathleen Moore writes for InfoWorld
Read more on Business applications