Atheros ships 802.11g single chip
Atheros Communications has begun volume shipments of what it claims is the industry's first single-chip 802.11g wireless Lan...
Atheros Communications has begun volume shipments of what it claims is the industry's first single-chip 802.11g wireless Lan system, the latest product aiming to put Wi-Fi into new classes of low-cost, low-power devices.

Download this free guide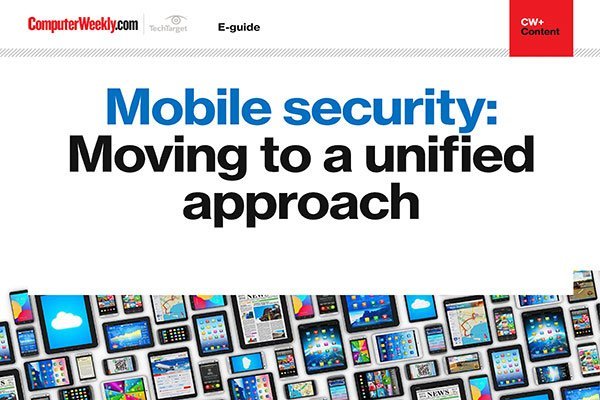 How to improve your mobile security protocol
Learn how to keep those pesky hackers and scammers away from your mobile devices with these 6 articles on how to improve your mobile security.
Use of the 802.11g standard has spread rapidly in enterprise and consumer products since its ratification last year, helped by its backward-compatibility with 802.11b.
The next step is to surmount cost and power-usage barriers limiting 802.11g's effectiveness in products such as mobile handsets. Atheros' AR5005G 802.11g chip, which began sampling in January, will compete with low-power or single-chip products from suppliers such as Broadcom and Texas Instruments.
The AR5005G combines a Media Access Controller (MAC), baseband and 2.4GHz radio. It uses 35% fewer parts than the company's two-chip product and will cut bill-of-materials (BOM) costs for manufacturers by about 30%, Atheros claimed.
The chip is aimed at everything from PC cards and access points to IP telephony handsets. D-Link Systems said it intended to use the chip in its 802.11g products.
The chip supports security standards such as Wi-Fi Protected Access (WPA) and 802.11i in hardware, and the draft 802.11e standard's provisions for quality of service.
An enhanced version, the AR5005GS, adds Atheros' 802.11g acceleration technology, Super G. The chips use a new power-management technology to reduce power use by up to 98% compared with multi-chip products now on the market, Atheros said.
Last week rival Broadcom has begun sampling its own single-chip 802.11g product. "We were the first in the industry to roll out single-chip 802.11b six months ago," said Broadcom spokesman Henry Rael.
"In that chip we solved a lot of problems, like how to put RF and digital on the same chip. We are applying what we learned there to the 802.11g chip."
Last month Texas Instruments announced its third-generation Wi-Fi chipset aimed at mobile devices such as PDAs and mobile phones, saying it is half the size of its previous version. The two-chip system boasts lower power consumption on standby, 40% lower power consumption when in active use and better interaction with Bluetooth and other wireless technologies, Texas claimed.
Matthew Broersma writes for Techworld.com
Read more on Mobile hardware