Veritas releases version 5 of DLM
Veritas Software has released version 5 of its Data Lifecycle Manager and a partner programme. Partner products can use the DLM...
Veritas Software has released version 5 of its Data Lifecycle Manager and a partner programme. Partner products can use the DLM API to provide more integrated offerings.

Download this free guide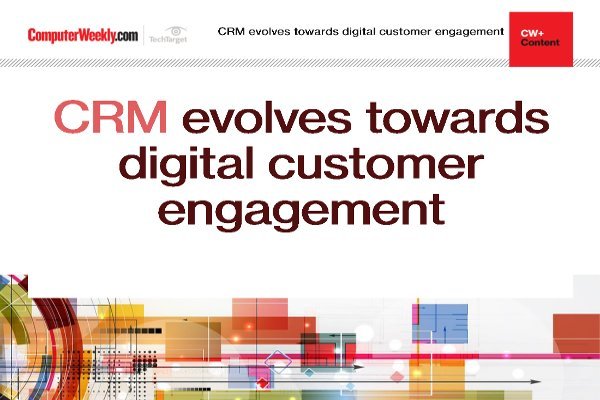 Enhancing digital customer engagement with CRM
Learn about customer relationship management has evolved towards engaging with customers through every channel, with digital at the forefront.
By submitting your personal information, you agree that TechTarget and its partners may contact you regarding relevant content, products and special offers.
You also agree that your personal information may be transferred and processed in the United States, and that you have read and agree to the Terms of Use and the Privacy Policy.
Veritas claimed that DLM 5.0 offered better facilities for customers who had to meet regulatory compliance needs across storage media. The partnerships are aimed at extending this to include structured and unstructured data.
The software automates the placement, retention, and management of data in virtual archives that span diverse media types including various write-once, read-many formats for compliance needs.
Veritas said DLM customers could set policies to drive migration across media types, and fix retention periods for both files and messaging data. It contains search and indexing facilities for new and previously archived data. Customers would also be able to index historical backup information from Veritas' NetBackup software.
"Customers are faced with nonstop data growth, limited IT budgets and new government and industry regulations that require them to retain, track, locate and retrieve growing amounts of information, and document these processes," said Brenda Zawatski, vice president product marketing for Veritas.
"We've created an alliance program which offers customers ways to centrally manage a broad range of data formats, helping them achieve regulatory compliance while controlling IT costs."
Veritas is partnering with Princeton Softech, which provides database archiving software. Princeton Softech claimed it is the only company to offer enterprise-wide database archiving solutions supporting heterogeneous applications, databases and operating platforms.
"Princeton Softech's unique database archiving capabilities address a rapidly emerging market need," said Robert Soderbery, vice president, business development for Veritas.
"With a Princeton Softech partnership, we can enable our customers to manage the structured data in their production database environments effectively."
DLM is involved with NetBackup and CommandCentral Service in Veritas' utility computing initiative.
Chris Mellor writes for Techworld.com
Read more on Business applications