Registered e-mail gains legal status in Italy
The Italian government has passed a decree giving a registered e-mail service the same legal status as recorded delivery letters,...
The Italian government has passed a decree giving a registered e-mail service the same legal status as recorded delivery letters, a measure which is expected to go into effect within the next two months.

Download this free guide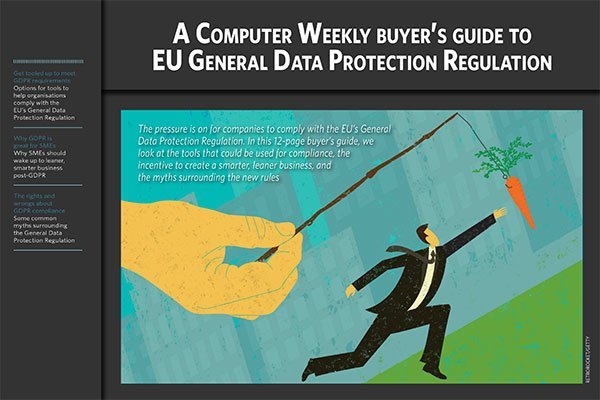 Computer Weekly's Buyer's Guide to GDPR Part 2
In this 12-page buyer's guide, we look at the tools that could be used for compliance, the incentive to create a smarter, leaner business, and the myths surrounding the new rules.
By submitting your personal information, you agree that TechTarget and its partners may contact you regarding relevant content, products and special offers.
You also agree that your personal information may be transferred and processed in the United States, and that you have read and agree to the Terms of Use and the Privacy Policy.
The decree, which puts Italy at the digital forefront in Europe, was proposed by innovation and technologies minister Lucio Stanca and approved by the cabinet last week.
"The measure is an act of modernity. Electronic-mail is, increasingly, becoming an instrument of daily communication," said Stanca.
In 2003, the number of e-mail messages handled by the public administration rose to 31 million from 14.6 million the previous year. The cost to the civil service of sending conventional postal mail was estimated at €20 a letter, compared with about €2 per e-mail.
Replacing traditional telegrams with e-mail correspondence has reduced the foreign ministry's paper consumption by more than 17 tons, Stanca said.
Some 20 Italian ISPs possess the technical qualifications to operate the registered e-mail service. Customers using the service will receive a message from their provider confirming that the e-mail has been sent and another message from the recipient's provider confirming its arrival.
Authorised providers of the service will be obliged to keep a record of the message traffic for two years and information from their registry will be accepted as legal proof of a message being sent, even if the customer loses receipts regarding the correspondence.
Government guidelines say the e-mail service must be safe from external interference and meet security criteria established by European and international authorities.
Italy is also the leading European country in the adoption of digital signatures in online financial transactions and official correspondence over the internet. So far, some 1.25 million Italians have registered a digital signature with the 13 companies authorised to issue them.
The number of registered signatures in Italy dwarfs that of Sweden with 100,000 and Germany with 25,000. The use of electronic correspondence backed up by digital signatures is estimated to save Italian businesses more than €260m a year.
During the course of 2003, digital signature-backed correspondence between Italian companies and chambers of commerce leapt from 8% to 80% of the total correspondence.
Philip Willan writes for IDG News Service
Read more on E-commerce technology