Transmeta and NEC team on low-power chips
NEC Electronics has licensed Transmeta's LongRun2 power management software for use in the Japanese company's upcoming...
NEC Electronics has licensed Transmeta's LongRun2 power management software for use in the Japanese company's upcoming semiconductor products.
With the deal, NEC Electronics, a publicly held company that was spun out of consumer electronics giant NEC in November 2002, will pay Transmeta an undisclosed licensing fee as well as royalties for the right to incorporate LongRun2 into its semiconductors, ASICs (Application Specific Integrated Circuits), microcontrollers and LCD controllers, said Art Swift, Transmeta's senior vice president of marketing. "We'll probably see products from them in 2005," he added.

Download this free guide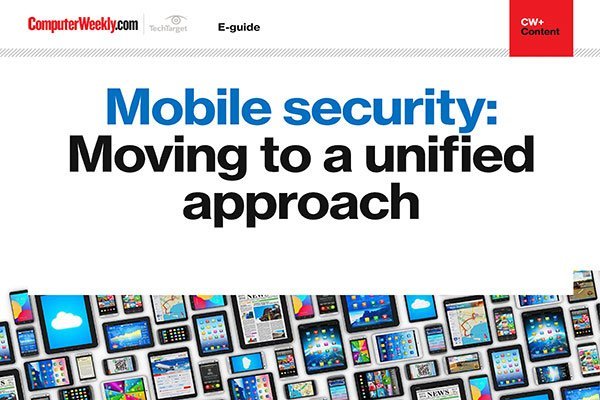 3 expert insights into how mobile security is evolving for business
Download this e-guide to read expert insights into how the current trends in mobile security strategy are showing a move from mobile device management, to enterprise mobile management and unified endpoint management - indicating an evolution towards a unified approach to mobile security.
By submitting your personal information, you agree that TechTarget and its partners may contact you regarding relevant content, products and special offers.
You also agree that your personal information may be transferred and processed in the United States, and that you have read and agree to the Terms of Use and the Privacy Policy.
The software will be particularly useful in low-power devices such as mobile handsets, broadband communications devices and mobile computers, Swift said.
LongRun2 is designed to reduce the amount of power that inadvertently slips out of the wires and gates of microprocessors, a phenomenon called "leakage." It is the next generation of the LongRun software that Transmeta developed to manage the power consumption of its Crusoe processors, introduced in January 2000.
Transmeta expected to begin shipping versions of its own Efficeon processors with the LongRun2 software in the second half of this year.
The NEC Electronics deal is the first licensing arrangement Transmeta has struck for its LongRun2 technology, and it is an important endorsement of the company's approach to solving the leakage problem, said Tim Bajarin, the president of research company Creative Strategies.
"From Transmeta's standpoint, adding any new company to their portfolio of clients is important, but NEC is also a major powerhouse in Japan," he said. "From that standpoint, it's clearly very good news for Transmeta."
NEC Electronics has also purchased an equity stake of just under 2% of the outstanding shares in Transmeta, Swift said. The investment, which was made in December 2003, was "intended to cement the relationship between the two companies", he added.
A spokesman for NEC Electronics declined to comment on the announcement.
Robert McMillan writes for IDG News Service
Read more on Mobile hardware