NetSky.C variant surfaces
Anti-virus software companies have warned of another version of the NetSky e-mail worm circulating on the internet.
Anti-virus software companies have warned of another version of the NetSky e-mail worm circulating on the internet.
Netsky.C, arrives via e-mail messages with familiar subject lines like "Question", "Fwd: lol", and "Re: hey". Users launch the worm by clicking on attachments accompanying the messages.

Download this free guide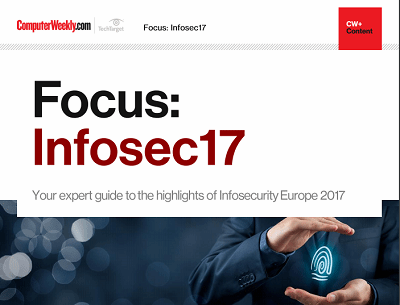 From forensic cyber to encryption: InfoSec17
Security technologist Bruce Schneier's insights and warnings around the regulation of IoT security and forensic cyber psychologist Mary Aiken's comments around the tensions between encryption and state security were the top highlights of the keynote presentations at Infosecurity Europe 2017 in London.
By submitting your personal information, you agree that TechTarget and its partners may contact you regarding relevant content, products and special offers.
You also agree that your personal information may be transferred and processed in the United States, and that you have read and agree to the Terms of Use and the Privacy Policy.
"They're keeping subject messages really simple, which entices users to click on the attachment," said Steven Sundermeier, the vice president of products and services of Central Command. "You could see how that kind of piques users' curiosity."
Once launched, the worm then installs its own mail server on the user's computer and sends infected e-mail using addresses it collects from the computer.
The worm also appears to target users of file-sharing services, said Sundermeier. "If it finds any subdirectory that has the word "shar" in its name, it will drop a long list of enticing filenames in it, which are copies of itself. That now makes it available through file sharing applications like Kazaa or instant messaging applications."
These infected files have a variety of names, including "Adobe Photoshop 9 full.exe", Microsoft Office 2003 Crack.exe" and "Dark Angels.pif"..
NetSky.C first appeared on Tuesday night US Pacific time, said Patrick Hinojosa, the chief technology officer with Panda Software. By Wednesday morning, 3% of the users of Panda's online virus checking service were infected. "This one looks like it's spreading a little bit faster than NetSky.B," he said.
The NetSky.C worm is very similar to its NetSky.B predecessor, but "B" uses different subject names, and searches for subdirectories with the word "sharing" instead of "shar".
Another difference is that version C causes the user's computer to beep when the infected file is launched. "It's kind of a computerish type sound," said Hinojosa. "That's a sure sign when you get it."
NetSky.B displays a Windows error message saying "the file could not be opened" when it infects a computer.
A WAV file of the sound that NetSky.C makes can be found here: http://www.pandasoftware.com/img/enc/W32NetskyC.wav
Robert McMillan writes for IDG News Service
Read more on IT risk management