Samsung develops satellite TV-receiving mobile phone ahead of broadcast service launch
Samsung is planning a mobile telephone that can receive multimedia programming broadcasts via satellite.
Samsung is planning a mobile telephone that can receive multimedia programming broadcasts via satellite.
The phone, which is still in the development stage, is expected to be compatible with a satellite broadcasting service that should launch in South Korea and Japan later this year.

Download this free guide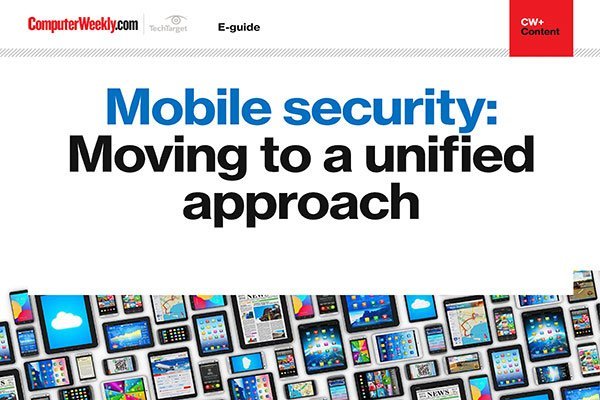 3 expert insights into how mobile security is evolving for business
Download this e-guide to read expert insights into how the current trends in mobile security strategy are showing a move from mobile device management, to enterprise mobile management and unified endpoint management - indicating an evolution towards a unified approach to mobile security.
By submitting your personal information, you agree that TechTarget and its partners may contact you regarding relevant content, products and special offers.
You also agree that your personal information may be transferred and processed in the United States, and that you have read and agree to the Terms of Use and the Privacy Policy.
The handset will be based around a chip developed by Samsung, which includes an Arm processor core and can decode the satellite broadcasts as well as functions such as billing for pay-per-view services.
The broadcasting service, planned by Mobile Broadcasting in Japan and TU Media in South Korea, will offer a number of audio and video channels and is designed to be received by portable terminals.
Programming line-ups have not yet been announced but Japanese subscribers are expected to be able to access around 70 channels of entertainment, while those in South Korea should get access to around 40 channels.
A vital step towards realising the service - the successful launch of the satellite carrying the programming - has yet to be made. MBSat is scheduled to be launched on 12 March aboard an Atlas rocket. After that, the company is planning a trial service from April and a commercial launch in July.
The services will be broadcast on frequencies around 2.6GHz, close to the 2.1GHz band used by 3G telephone services and much lower than the frequencies used by conventional satellite broadcasting.
The lower frequency means that a tightly aligned dish antenna is not needed - something that would make it impractical for mobile use - however, a clear signal is still required so Mobile Broadcasting has been building a network of repeaters across Japan to provide fill-in service in areas that are out of the satellite coverage area.
More details of the service are expected upon successful launch of the satellite. Samsung said its plans for a compatible mobile phone are dependent on the service start date.
Martyn Williams writes for IDG News Service
Read more on Mobile hardware