HP printers produce vivid views of Mars' surface
Nasa's jet propulsion laboratory in Pasadena is using Hewlett-Packard's large-format printers to view high-resolution, colour...
Nasa's jet propulsion laboratory in Pasadena is using Hewlett-Packard's large-format printers to view high-resolution, colour photos with vivid detail using HP colour printing technology.

"Recognised for its combination of innovation, speed and relatively low downtime, the HP Designjet 5500 large-format printer is helping to enhance space exploration and to aid in developing topography information needed to map uncharted areas of Earth," says Rob Wait, US commercial marketing manager, imaging and printing group at HP.

Download this free guide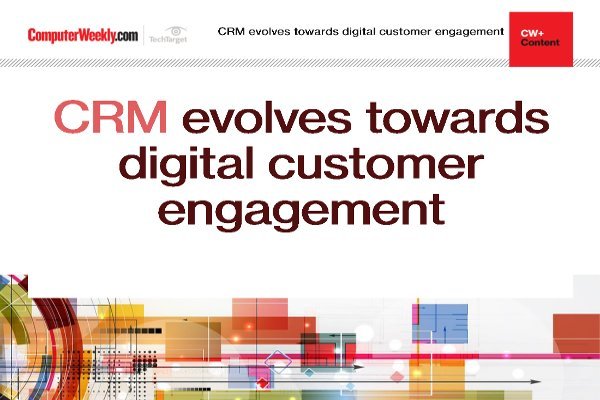 Enhancing digital customer engagement with CRM
Learn about customer relationship management has evolved towards engaging with customers through every channel, with digital at the forefront.
By submitting your personal information, you agree that TechTarget and its partners may contact you regarding relevant content, products and special offers.
You also agree that your personal information may be transferred and processed in the United States, and that you have read and agree to the Terms of Use and the Privacy Policy.
"Each printer includes a roll of paper 5ft and 100ft long. So far, Nasa has used six of the paper rolls."
Nasa's powerful robotic rovers, known as Spirit and Opportunity, are each equipped with nine high-resolution stereo cameras to capture 360-degree colour views on two different regions of Mars' surface.
Displayed on a velcro wall at the JPL site, the mosaic-like layout of the complete images includes 176 million individual picture elements, or pixels. One 39ft-long panorama provides a 360-degree, three-dimensional view of Spirit's landing site from the Gusev Crater on Mars.
Only three years ago it could take a full day to paste multiple images together to build a final layout. Today it takes less than an hour using HP's large-format printers and other technology to share one complete image with project engineers and, eventually, the general public.
In less than a month, the project has gone through 300 sq ft of photo paper and 30 pints of ink.
HP technology is also an important tool, among others, in helping NASA to determine where the two rovers have landed in this three-month-long project. "It is a great day for photo imaging when you can closely support a scientific mission of this value and relevance to human kind," Wait said.
HP's commitment to space has been gaining momentum over the past 30 years. Last week, the White House appointed HP chairman and chief executive officer Carly Fiorina to the US Space Commission.
The commission is charged with advising the White House on the sort of science agenda that should be considered for the moon. Fiorina, one of eight appointees to the commission, will contribute a broad range of high-tech expertise.
Written by Computing SA staff
Read more on Business applications