Network Associates McAfee adds anti-spyware
Network Associates is the latest security software maker to address the growing problem of stealth surveillance software with a...
Network Associates is the latest security software maker to address the growing problem of stealth surveillance software with a product for locating and removing the applications.

Download this free guide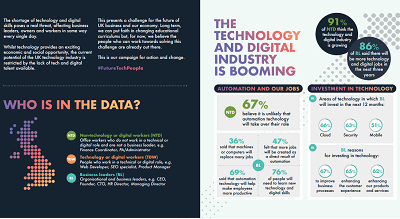 Infographic: How to future-proof UK technology
There is no doubt that the technology industry is booming right now, bringing with it exciting social and economic opportunities. However, there is a real fear that the UK industry may be stunted due to the lack of talent available. This e-guide helps to break down the future fears and expectations of dozens of business leaders and tech workers.
McAfee AntiSpyware will sell for $39.95, including a one-year software update subscription. The product will compete in a growing field of commercial and free software that sniffs out legal and illegal programs that can log computer keystrokes, track web browsing activity or give remote attackers full access to a computer hard drive.
Much like anti-virus software, the program scans a computer hard drive and compares its contents against a database of known spyware programs. Users can scan their hard discs for any spyware, or tailor a search to look for a specific application.
McAfee AntiSpyware will also be able to autoprotect computers on which it is installed, spotting attempts to install spyware applications.
Many leading anti-virus products, including McAfee Antivirus and Symantec's Norton Antivirus, already scan incoming e-mail and computer hard drives for spyware in addition to computer viruses, but lack advanced features such as quarantining and protection against spyware file execution.
Those features are more common in specialised anti-spyware applications, which include free and premium versions of Lavasoft's Ad-awarem and Pestpatrol. One leading application, Spybot Search and Destroy, can be downloaded for free from the web, with a donation to developer Patrick Kolla encouraged, but not required.
The product comes amid warnings of increased use of spyware applications, which are often bundled with popular P2P file-sharing programs such as Kazaa and Grokster.
In July, the US Federal Trade Commission warned consumers about the danger of installing spyware along with P2P applications and suggested installing anti-spyware programs before attempting to download P2P software.
In recent months, leading internet service providers such as America Online and Earthlink announced deals with anti-spyware suppliers to bundle their products with their software, allowing customers to detect and remove the applications.
McAfee AntiSpyware will be available for download from the McAfee website www.mcafee.com.
Paul Roberts writes for IDG News Service