Chicago ID thieves barred from internet auctions
A Chicago duo have been barred from participating in internet auctions and may face jail after the US Federal Trade Commission...
A Chicago duo have been barred from participating in internet auctions and may face jail after the US Federal Trade Commission accused of using stolen identification to offer non-existent merchandise for sale online.

Download this free guide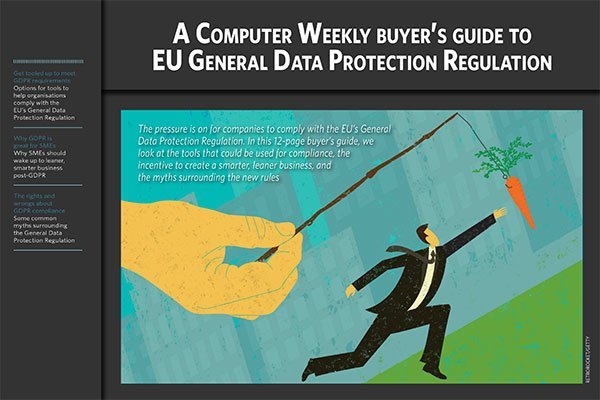 Computer Weekly's Buyer's Guide to GDPR Part 2
In this 12-page buyer's guide, we look at the tools that could be used for compliance, the incentive to create a smarter, leaner business, and the myths surrounding the new rules.
By submitting your personal information, you agree that TechTarget and its partners may contact you regarding relevant content, products and special offers.
You also agree that your personal information may be transferred and processed in the United States, and that you have read and agree to the Terms of Use and the Privacy Policy.
The FTC sued James Thompson and Susan Germek in April 2003, and yesterday the agency announced resolutions in the lawsuits, in which the two defendants have been barred from participating in internet auctions.
The judgments also spell out that the two are barred from making false claims about being able to deliver merchandise to consumers and misusing consumers' personal information.
By using stolen identities in their online auction schemes, the two defendants led law enforcement agents and consumers to suspect the duo's identity thefts victims.
Thompson and Germek have also been indicted for mail fraud. Germek pleaded guilty on one count of mail fraud and is awaiting sentencing. No trial date has been set for Thompson.
Since 1999, the two allegedly offered various items for sale, including computer software and electronics, through internet auctions, but failed to deliver the products after consumers paid them. Thompson and Germek constantly changed their auction names to conceal their actions.
In 2001, the duo allegedly began a "serial" identity theft operation, and set up back accounts and post office boxes in other people's names. The victims included people with whom Thompson had had personal relationships, people whose information Germek took from the records of a hotel where she worked and even a person who had died.
Instead of the two cases going to civil trials, Germek agreed to settle the FTC complaint, and the FTC obtained a judgment against Thompson, who did not appear in court to contest the FTC allegations.
Both are barred permanently from participating in internet auctions and selling or otherwise disclosing consumers' personal or financial information. Thompson has to pay more than $88,000 back to consumers.
Under a settlement agreement, Germek provided more than $5,700 to repay consumers, and agreed to a suspended judgment ordering her to pay $41,186 if she is found to have misrepresented her financial situation.
Grant Gross writes for IDG News Service
Read more on E-commerce technology