Business process fusion adds value, says Gartner
Business process fusion - a set of trends affecting business applications, software infrastructure and their role in supporting...
Business process fusion - a set of trends affecting business applications, software infrastructure and their role in supporting business processes - will create demand for cross-functional, end-to-end process applications. However, suppliers are trying to figure out how to compete in this new technology platform.

The objective is to integrate business processes to create value, regardless of how, or even whether, the underlying technology is integrated.

Download this free guide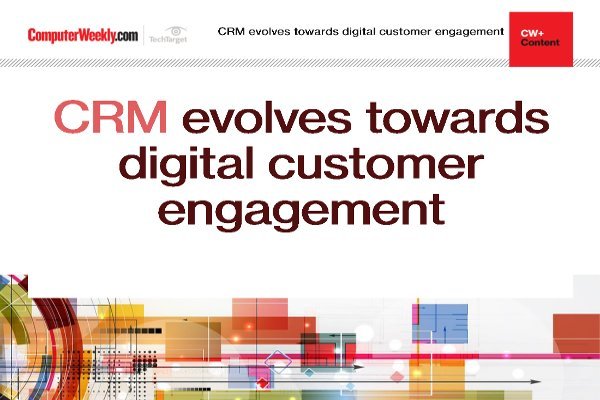 Enhancing digital customer engagement with CRM
Learn about customer relationship management has evolved towards engaging with customers through every channel, with digital at the forefront.
By submitting your personal information, you agree that TechTarget and its partners may contact you regarding relevant content, products and special offers.
You also agree that your personal information may be transferred and processed in the United States, and that you have read and agree to the Terms of Use and the Privacy Policy.
"The movement toward business process fusion is not just a matter of vendors extending their application products," says Simon Hayward, vice-president and research fellow at Gartner.
"Business process fusion takes business applications vendors into a new field of competition, the application platform. This field brings new challenges, such as competitors that traditionally have delivered components of this technology platform, for example, Tibco Software and Vitria Technology, as well as competitors with comprehensive platform offerings, such as BEA Systems and IBM."
The technology platform for fusion applications will combine the infrastructure of application servers and integration brokers with portal, content management and collaboration support technology. Gartner analysts identified three key capabilities required from ICT systems to achieve business process fusion:
Systems integration achieves the requisite scope for end-to-end processes

Application mutability provides flexibility to accommodate process changes

Information unification supports all types of decision making within a single framework.
Although some companies, such as SAP, PeopleSoft and Oracle, now provide the basic technology components required, most components are relatively immature, and are primarily optimised for that supplier's application environment.
"Enterprises must make strategic decisions regarding how far to consolidate ICT purchases with a single vendor, as opposed to maintaining vendor independence between application categories, and between applications and infrastructure," Hayward says.
"They also need to view the extended enterprise as a network of interdependent business processes, rather than a collection of independent functions. This is a major cultural challenge, more than a technology problem."
Computing South Africa staff wrote this article
Read more on Business applications