Days are numbered for 32-bit chips, says AMD
Advanced Micro Devices will probably stop producing 32-bit processors by the end of 2005, a senior AMD executive predicted during...
Advanced Micro Devices will probably stop producing 32-bit processors by the end of 2005, a senior AMD executive predicted during a panel discussion on AMD's 64-bit processors at Comdex in Las Vegas.

Download this free guide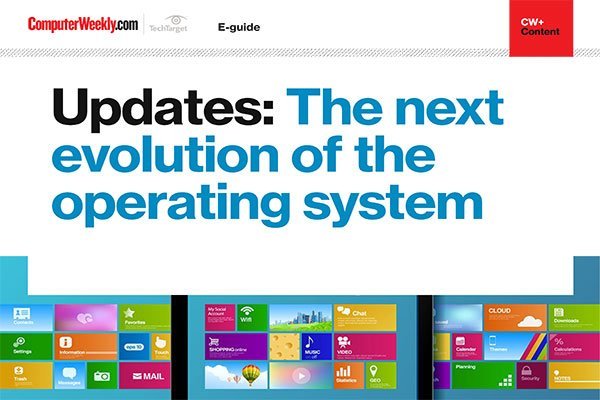 Software Updates: Our latest e-guide is available for your device. Download now?
See how operating systems are evolving with the help of continuous updates and learn about how the Spectre and Meltdown microprocessor flaws have led to improved, more secure processors being released and how Microsoft is evolving its Windows desktop operating system.
Marty Seyer, vice-president and general manager of AMD's Microprocessor Business Unit, said that AMD intends to keep selling 32-bit chips "as long as customers want them".
He added that as the price of AMD's 64-bit Opteron and Athlon 64 processors drop, customers will have less reason to purchase 32-bit processors.
Though the majority of AMD shipments are 32-bit processors, its 64-bit chips are designed to also run 32-bit applications without taking a hit in performance.
AMD will ship tens of millions of 64-bit processors in 2004, largely by dropping prices of the processors so they are no longer more expensive than AMD's 32-bit chips.
The company expects to ship between 50 and 100 million 64-bit processors over the next three years.
AMD's goals are ambitious, considering that the company had no 64-bit products a year ago, but AMD picked up two new endorsements of its 64-bit systems this week. Sun Microsystems will begin shipping Opteron-based server systems in 2004 and Hewlett-Packard is rolling out its first Athlon 64 system, the Compaq Presario 8000Z.
The "tipping point" for 64-bit systems will come two years later, in 2007, predicted Mark Rein, a vice-president with video game maker Epic Games.
By then, he predicted, there will be enough 64-bit systems in circulation from both Intel and AMD that companies like Epic will be able to begin shipping games that run only on 64-bit machines.
Epic is already preparing an Athlon 64 version of its Unreal Tournament multi-player action game, slated for release in 2004, and has already migrated its in-house development tools to the 64-bit architecture, Rein said.
But Paul Froutan, the vice-president of engineering with Rackspace Managed Hosting, said that by building 32-bit support into its 64-bit processors, AMD was giving developers less of a reason to port their applications to 64 bits and, therefore, slowing down the adoption of 64-bit systems.
Robert McMillan writes for IDG News Service