Cisco offers SSL VPN technology
Cisco Systems will add support for the Secure Sockets Layer protocol to its virtual private network hardware.
Cisco Systems will add support for the Secure Sockets Layer protocol to its virtual private network hardware.
Many smaller suppliers have been shipping SSL VPN technology for two years, but analysts said Cisco's entry should be welcomed by the networking suppliers' installed base.

Download this free guide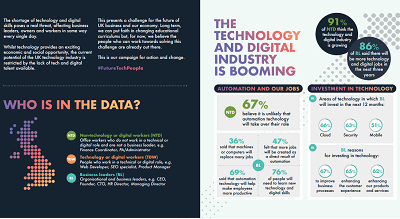 Infographic: How to future-proof UK technology
There is no doubt that the technology industry is booming right now, bringing with it exciting social and economic opportunities. However, there is a real fear that the UK industry may be stunted due to the lack of talent available. This e-guide helps to break down the future fears and expectations of dozens of business leaders and tech workers.
Cisco's latest offering, called WebVPN, will also let companies use their existing 3030 appliance to provide both IPsec and SSL VPN functionality.
Cisco officials said WebVPN will be built into concentrators in January and will be made available at no extra cost to existing users.
There are millions of Cisco's VPN 3000 Series concentrators in use, which will give the company a big advantage in bringing SSL VPN capabilities to market, said Joel Conover, an analyst at Current Analysis.
"Cisco's entry will have a profound impact on the SSL VPN market. It changes the competitive nature of the market," Conover said.
He said the first release of WebVPN has weaknesses, including an inability to support web portals based on Citrix Systems' software. Some of the shortcomings because the VPN 3000 line is three years old.
Conover said the devices cannot handle more than 200 concurrent users, which could be a drawback for IT managers who need to support thousands of users and do not want to stack numerous concentrators.
But Conover expected Cisco to make needed improvements quickly and eventually dominate SSL VPNs as it does so many other parts of the networking market.
Having IPsec and SSL VPN functionality in a single box will help Cisco because many companies need both technologies, said Zeus Kerravala, an analyst at The Yankee Group.
For many smaller suppliers of SSL VPNs, Cisco's entry into the market with a free offering "means their future is pretty limited", he said.
Kerravala added that in a survey last month, of the 248 large and midsized companies, about 95% said they would consider buying SSL VPN technology from Cisco.
Matt Hamblen writes for Computerworld