Novell buys out SuSE Linux
Novell is set to buy Linux distributor SuSE for £125m, to extend the open-source products and service it offers to enterprise...
Novell is to buy Linux distributor SuSE for £125m, to extend the open-source products and service it offers to enterprise users.
Novell said the acquisition would enable it to deliver Linux and all its components – from the server to the desktop – and give organisations a secure, reliable and mature Linux foundation.

Download this free guide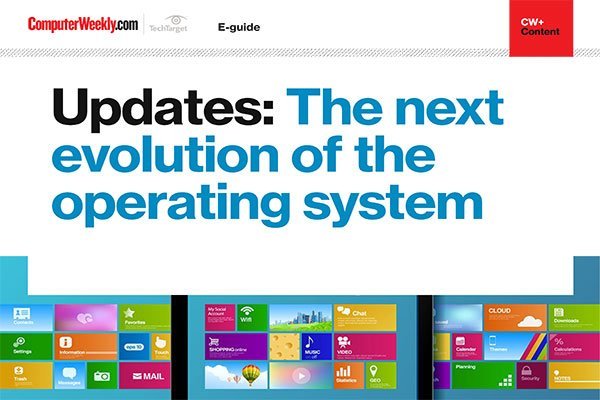 Unpacking the future of operating systems
In this e-guide, we take a look at how updates are the next evolution for operating systems. From security and iris recognition to 3D modelling and easier recognition with OneDrive, updates are key to keeping your device fresh and, most importantly, safe.
Jack Messman, chairman and chief executive officer at Novell, said, "Novell is bringing our significant resources to bear to help customers adopt Linux with more confidence, giving them the freedom of choice Linux provides without the anxiety over whether an open-source solution can truly be relied on for mission-critical functions."
The transaction is subject to regulatory approval and the winding up of shareholder agreements. Novell expects the transaction to close by January 2004.
Novell embraced Linux at its annual BrainShare conference in April where Messman presented Linux as a way to boost the take-up of its NetWare operating system, which has lost market share in recent years as users moved to the Microsoft Windows platform.
He told delegates that Linux would serve as the migration path for the company's flagship NetWare network operating system.
At the time, Messman provoked anger among open-source adherents when he said Novell would take the "immature" Linux operating system and turn it into a "robust, reliable and scaleable" enterprise-class operating system.
At the beginning of August Novell announced it was acquiring Ximian, a privately held Linux provider, which has been working on Mono, the open-source version of .net.
At the time, Gartner analyst John Enck said Novell's strategy could put it at odds with Microsoft, which would affect its users.
"Novell cannot afford to alienate Microsoft because many of Novell's products and services depend on Windows client and server operating systems," he said. Novell's acquisition of SuSE, increases the potential of conflict with Microsoft.