One in four hit by prejudice at work
Almost 25% of staff in the UK claim to have been a victim of discrimination, bullying or harassment at work, research...

Download this free guide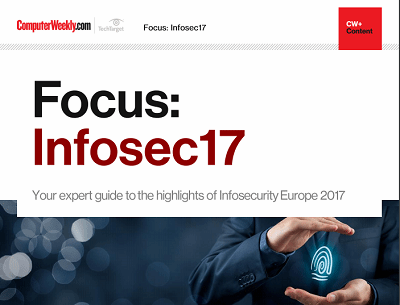 From forensic cyber to encryption: InfoSec17
Security technologist Bruce Schneier's insights and warnings around the regulation of IoT security and forensic cyber psychologist Mary Aiken's comments around the tensions between encryption and state security were the top highlights of the keynote presentations at Infosecurity Europe 2017 in London.

Almost 25% of staff in the UK claim to have been a victim of discrimination, bullying or harassment at work, research commissioned by the Guardian and online recruitment company TMP Worldwide has revealed.

Only 42% of workers thought employers were harnessing the full potential of the UK's diverse population, and 33%, about nine million people, said discrimination occurred in their organisations.

Waqar Azmi, UK national head of equality and diversity for TMP Worldwide, said, "Over the next decade employers will be faced with a new set of challenges resulting from demographic changes and an increase in labour and skill mobility.

"This will force employers to take into account all the different groups within the UKpopulation to ensure they attract and retain the best skills for their business."

He added, "The findings of this research emphasise the concerns of today's workforce. Only once these concerns have been addressed will we see a long-term knock-on effect on business productivity and, eventually, on the UK economy."

The survey, carried out by market research organisation Mori, questioned more than 1,800 people. It revealed that of all those who had been discriminated against, ageism was the most common form of discrimination, with 37% identifying this as a problem.

Thirty two per cent of disabled respondents said they felt that managers ignored equal opportunity policies.

Twenty per cent of black adults said they had been discriminated against in some way at work, as did 16% of all ethnic minority respondents.

A higher percentage of black respondents felt that discrimination existed in the workplace, 62%, compared with 31% of white respondents.

The survey showed that women were generally more satisfied and optimistic about working life than men. More men thought discrimination existed in the workplace, 36%, compared with 29% of women.
Read more on IT risk management