Athlon 64 shortage hits PC makers
Despite a high-profile launch, AMD's 64-bit Athlon 64 processor is in short supply and volume shipments of PCs based on the chip...
Despite a high-profile launch, AMD's 64-bit Athlon 64 processor is in short supply and volume shipments of PCs based on the chip are not expected until next year, according to companies at the Computex exhibition in Taiwan.

Download this free guide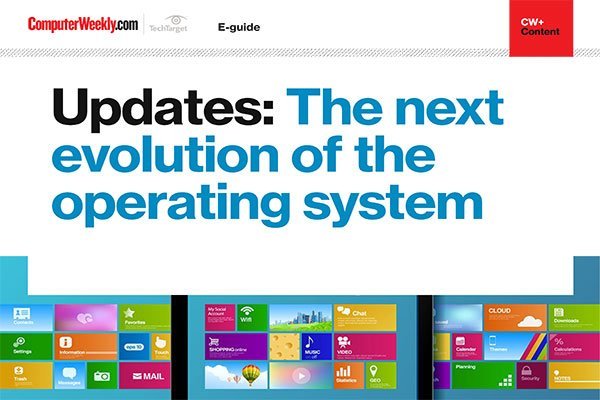 Software Updates: Our latest e-guide is available for your device. Download now?
See how operating systems are evolving with the help of continuous updates and learn about how the Spectre and Meltdown microprocessor flaws have led to improved, more secure processors being released and how Microsoft is evolving its Windows desktop operating system.
"There are only 100,000 [chips available] worldwide in the fourth quarter," said James Chen, the head of Acer's desktop PC products line. "The quantity is too small."
AMD announced the first four versions of the Athlon 64 processor: the Athlon 64 FX-51, the Athlon 64 3200+ and two versions of the chip designed for notebooks with performance ratings of 3200+ and 3000+.
Several hardware makers have announced support for the chip, including Hewlett-Packard, which plans to begin shipping Athlon 64-based PCs during the fourth quarter, and Fujitsu-Siemens Computers, which has already started shipping computers based on the processor.
The limited quantity of available Athlon 64 chips means suppliers will not begin shipping large numbers of PCs based on the processor until next year.
AMD declined to comment on the specific quantity of Athlon 64 chips that will be available during the fourth quarter, but a spokesman insisted that supply was adequate to meet demand.
For its part, Acer plans to sell Athlon 64-based PCs in Europe during the first quarter of 2004, Chen said.
The company will expand its shipments of Athlon 64-based computers into other markets, including Asia and North America, during the second quarter when greater quantities of the chip will be available.
The shortage of Athlon 64 chips during the fourth quarter also means a slow start to sales of Athlon 64 chipsets. Chipsets are a critical PC component, connecting the processor with main memory and other components, such as the hard drive and graphics chip.
One chipset supplier which will be affected by the slow start to Athlon 64 shipments is Via Technologies, which does not expect shipments of its K8T800 chipset for the Athlon 64 to reach significant quantities until next year.
"In terms of volume, it's not huge," said Richard Brown, associate vice-president of marketing at Via, declining to comment on the exact number of Athlon 64 chipsets his company expects to ship before the end of this year.
"Next year [Athlon 64] will become a volume product," Brown said. "This year is just an introduction."
Looking ahead, AMD's Morris expects that demand for the Athlon 64 - priced between $733 for the Athlon 64 FX-51 and $278 for the Athlon 64 3000+, in quantities of 1,000 chips - will grow as prices come down.
Another factor that will help boost demand for the Athlon 64 is the 64-bit version of Microsoft's Windows operating system, which is due to be released early next year.
Sumner Lemon writes for IDG News Service