Yahoo IM update may lock out third-party clients
Yahoo's changes to its instant messaging service could lock out users of third-party IM clients.
Yahoo's changes to its instant messaging service could lock out users of third-party IM clients.
The company started notifying users of older versions of its Yahoo Messenger client that they would have to upgrade before 24 September or no longer be able to log on, Yahoo spokeswoman Mary Osako said.

Download this free guide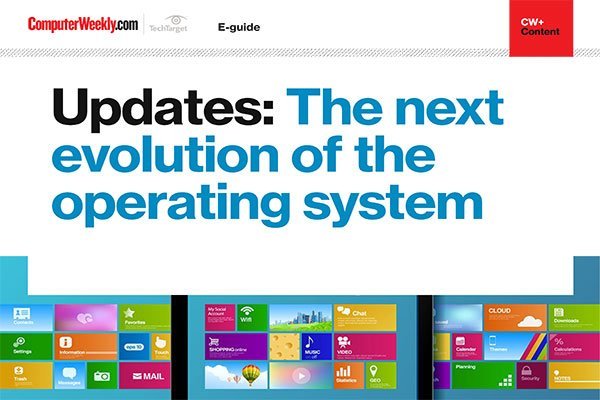 Unpacking the future of operating systems
In this e-guide, we take a look at how updates are the next evolution for operating systems. From security and iris recognition to 3D modelling and easier recognition with OneDrive, updates are key to keeping your device fresh and, most importantly, safe.
However, the move does not affect only users of older Yahoo IM clients. Users who connect to Yahoo's network via some versions of Trillian, a popular IM client which allows users to consolidate multiple IM accounts, are also getting Yahoo's alert to upgrade each time they log on.
The Yahoo upgrade involves an update to the company's IM protocol and is meant to prevent abuse of Yahoo's network by senders of unsolicited instant messages.
"We are implementing even more aggressive measures to protect users from potential spammers. If this upgrade affects the way in which other services interact with Yahoo Messenger, it is merely a by-product of our efforts to protect our users from potential spammers," Osaka said.
Microsoft said last month it was updating its MSN Messenger service in October. That update is also expected to lock out third-party IM clients. Microsoft cited a security issue, but also said it simply does not want third-party clients using its network without some form of compensation.
Yahoo is open to talks with third parties about opening up the IM community. "However, our update is not driven by a desire to establish business relationships with third parties," she added.
Yahoo Messenger users who use Yahoo Messenger for Windows 5.0 or older, Yahoo Messenger for Mac 2.0 or older, or Yahoo Messenger for Unix 1.02 or older have to upgrade. Latest versions of the software are already available at messenger.yahoo.com.
Joris Evers writes for IDG News Service