UK men charged with releasing TK Worm
Two men from the north east have been charged with distributing the TK Worm, which police say caused £5.5m worth of damage when...
Two men from the north east have been charged with distributing the TK Worm which, police say, caused £5.5m worth of damage when it infected 18,000 computers worldwide last year.

Download this free guide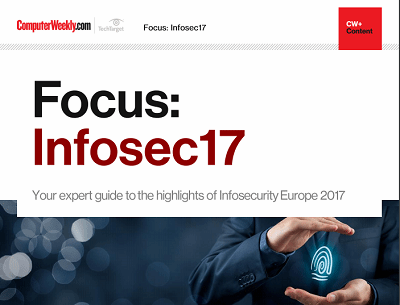 From forensic cyber to encryption: InfoSec17
Security technologist Bruce Schneier's insights and warnings around the regulation of IoT security and forensic cyber psychologist Mary Aiken's comments around the tensions between encryption and state security were the top highlights of the keynote presentations at Infosecurity Europe 2017 in London.
By submitting your personal information, you agree that TechTarget and its partners may contact you regarding relevant content, products and special offers.
You also agree that your personal information may be transferred and processed in the United States, and that you have read and agree to the Terms of Use and the Privacy Policy.
Officers of the National High-Tech Crime Unit (NHTCU) first questioned the men in February after a joint operation involving the FBI and US-based computer crime investigators.
Jordan Bradley and Andrew Harvey are accused of being members of an international hacking group calling themselves the "THr34t-Krew". Both are to appear in court next week.
The TK Worm allowed hackers remote access to infected computers, which could be used for a range of activities, from scanning other computers for vulnerabilities to starting distributed denial-of-service attacks on other computers and websites, the NHTCU said.
Antivirus supplier Sophos said the worm exploited a vulnerability found on some Microsoft IIS web servers, although Microsoft has released a patch that on its security website.
In August, Minnesota teenager Jeffrey Lee Parson was arrested and charged with releasing the W32.Blaster-B internet worm. This week, Romanian Dan Sumitru Ciobanu was arrested and could face 10 years in prison for releasing the Blaster-F worm variant
www.microsoft.com/technet/security/bulletin/MS00-078.asp.
Read more on IT risk management