Sun and ACS partner for pay-per-use IT services
Affiliated Computer Services has struck a deal with Sun Microsystems to pay for Sun hardware and software according to use...
Affiliated Computer Services has struck a deal with Sun Microsystems to pay for Sun hardware and software according to use instead of paying a fixed price.

Download this free guide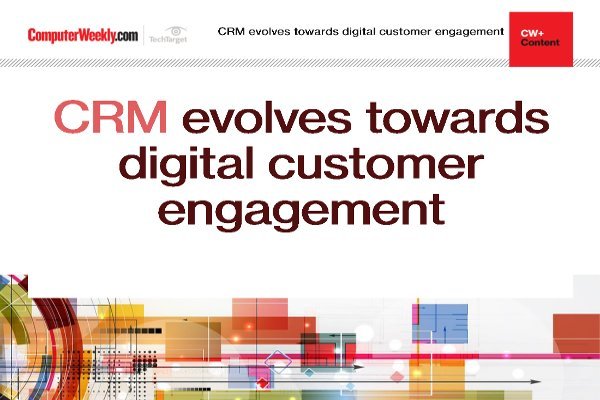 Enhancing digital customer engagement with CRM
Learn about customer relationship management has evolved towards engaging with customers through every channel, with digital at the forefront.
By submitting your personal information, you agree that TechTarget and its partners may contact you regarding relevant content, products and special offers.
You also agree that your personal information may be transferred and processed in the United States, and that you have read and agree to the Terms of Use and the Privacy Policy.
By paying Sun for usage, ACS, a provider of IT services such as outsourcing and systems integration, will in turn be able to price its services using this same consumption-based model. Sun calls this concept "utility computing", because it resembles the way in which people pay for their water and electricity.
"ACS will be delivering services to its clients on a pay-per-use basis ... and we'll be doing the same thing for ACS," said Bill Mooz, Sun's senior director for utility computing.
"We're giving ACS a similar business relationship to the one they'll have with their customers, so we'll only get paid when the equipment gets used by ACS' clients." ACS will target these Sun-supported services to the largest 1,000 companies worldwide.
The deal will also make it easier for ACS to access the latest technologies Sun can offer. "The deal will include refresh options for ACS and its clients so they'll be on the latest, most flexible and most efficient equipment available," Mooz said.
Giving clients the option to pay for IT products according to use is becoming increasingly popular. IBM and Hewlett-Packard also offer similar options to increase and decrease a client's hardware and software capacity as and when needed.
Suppliers believe clients like this payment model because it prevents them from overpaying for an underused IT product, and protects them from finding themselves overwhelmed by a sudden computing demand their systems cannot handle. These pay-per-use arrangements are also attractive because clients do not have to buy the products and put the capital expenditure on their balance sheets.
This deal is non-exclusive, meaning ACS is free to strike up similar arrangements with other hardware and software suppliers, while Sun is free to do the same with other IT services providers.
However, the deal is significant for Sun because it is the first one of its kind it has signed in the US since launching its utility-computing strategy in April.
Juan Carlos Perez writes for IDG News Service
Read more on Business applications