Cost pressures force Gateway to cut jobs
Gateway is to outsource a number of PC assembly and manufacturing jobs as part of its continued effort to slash costs.
Gateway is to outsource a number of PC assembly and manufacturing jobs as part of its continued effort to slash costs.
The company will close its manufacturing plant in Hampton, Virginia, and cut jobs at its two South Dakota plants. Those manufacturing jobs will be handled by outside companies and other Gateway locations.

Download this free guide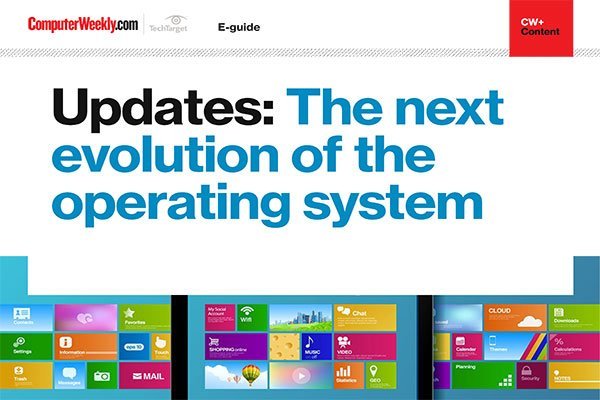 Software Updates: Our latest e-guide is available for your device. Download now?
See how operating systems are evolving with the help of continuous updates and learn about how the Spectre and Meltdown microprocessor flaws have led to improved, more secure processors being released and how Microsoft is evolving its Windows desktop operating system.
By submitting your personal information, you agree that TechTarget and its partners may contact you regarding relevant content, products and special offers.
You also agree that your personal information may be transferred and processed in the United States, and that you have read and agree to the Terms of Use and the Privacy Policy.
Around 450 employees in Hampton will lose their jobs.
So far Gateway has not finalised the number of employees to lose their jobs at the South Dakota plants, but newspaper reports have estimated that around 1,100 Gateway employees would be affected by the cuts.
The Dakota plants employ around 3,450 people.
Gateway is understood to be in discussions with Celestica, Solectron and Wistron as potential outsourcing partners. The company would not comment on this, but said it is in the process of assembling its partners to improve its operational efficiencies.
Gateway's latest job cuts are part of a new product fulfillment model,, which is expected to save $115m to $130m a year through improved planning capabilities and greater pricing flexibility.
These savings come in addition to $400m in previously announced reductions, but will be offset by charges of between $120m and $160m to be taken in the fourth quarter and first quarter of 2004.
Gateway will identify other areas where it can outsource work to improve its performance and become more efficient.
Gateway has struggleed to return to profitability following the downturn in PC sales over the past few years. It has embarked upon an ambitious strategy to transform itself into both a consumer electronics supplier and a server and storage supplier, while maintaining its PC lineup.
Tom Krazit writes for IDG News Service