Oracle bid costs PeopleSoft £110m and rising
Oracle's hostile bid to acquire PeopleSoft cost its target more than US$170m (£108m) last quarter in delayed or cancelled...
Oracle's hostile bid to acquire PeopleSoft cost its target more than US$170m (£108m) last quarter in delayed or cancelled contracts with two US public sector potential customers.
The disclosure was made in documents surrounding a pending PeopleSoft lawsuit against Oracle.
The documents also use quotes from internal Oracle e-mail to bolster an array of allegations against Oracle, including that it has used fraud, libel and false advertising in its campaign to buy PeopleSoft for $7.3bn.

Download this free guide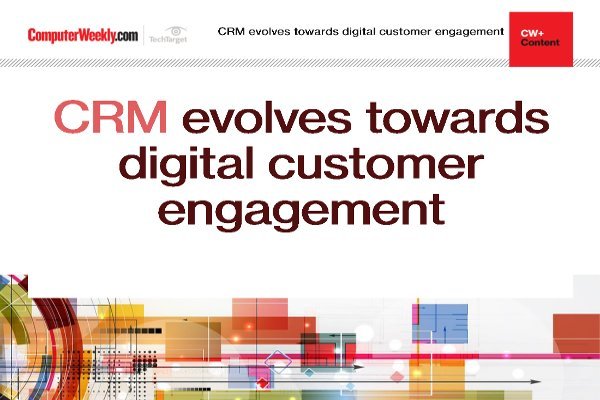 Enhancing digital customer engagement with CRM
Learn about customer relationship management has evolved towards engaging with customers through every channel, with digital at the forefront.
The recurring theme of PeopleSoft's complaint is its belief that Oracle's bid is insincere and intended only to disrupt PeopleSoft's business and spook its customers.
That effort is paying off, according to PeopleSoft. It cites in its complaint several cases of unnamed customers contacting the company soon after Oracle's 6 June announcement of its takeover campaign to end or delay talks about software purchases.
One delayed deal is identified by name. Los Angeles County suspended discussions of a $100m software project, citing the uncertainty created by Oracle's actions.
"A number of PeopleSoft's customers worldwide put transactions with PeopleSoft on hold until the Oracle cloud lifts, while others chose to proceed with competitors or attempt to back out of executed contracts with PeopleSoft. Oracle has now made it clear it intends to keep that cloud intact well into 2004, and repeatedly makes the ominous claim that 'time is on our side'," PeopleSoft said in its legal filing.
Oracle's bid offers PeopleSoft shareholders $19.50 in cash per share has several times been extended by Oracle and is now valid until 19 September.
By the begining of August Oracle had acquired some 10% of PeopleSoft shares. Beyond the vehement objections of PeopleSoft's directors, Oracle faces several obstacles to the buyout. These include a PeopleSoft "poison pill" that would allow PeopleSoft to inflate the number of shares owned by its stockholders and make a takeover prohibitively expensive. Oracle has a lawsuit pending challenging the legality of the poison pill. It also faces potential challenges from state and federal authorities.
Stacy Cowley writes for IDG News Service
Read more on Business applications