Microsoft releases iSCSI initiator
Microsoft has released its iSCSI initiator, giving the IP storage standard a much-needed shot in the arm and suppliers the green...
Microsoft has released its iSCSI initiator, giving the IP storage standard a much-needed shot in the arm and suppliers the green light to begin rollouts of storage devices that can back up Windows servers across Lans and Wans.

Download this free guide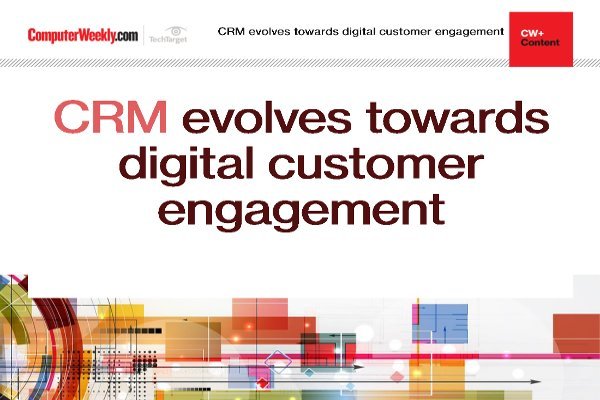 Enhancing digital customer engagement with CRM
Learn about customer relationship management has evolved towards engaging with customers through every channel, with digital at the forefront.
The 1.0 release of the Microsoft's iSCSI (Internet Small Computer Systems Interface) driver - about a month and a half overdue - will work to back up servers running Windows Server 2003, Windows 2000 and Windows XP Professional. The code is available free of charge online.
Using iSCSI instead of the Fibre Channel protocol for transferring data across a network can save companies money, according to analysts. The most significant savings come from being able to use SCSI network interface cards rather than Fibre Channel host bus adapters (HBA).
Fibre Channel HBAs cost anywhere from $1,000 to $2,000, whereas network interface cards generally cost less than $500, said John Webster, a storage analyst at Data Mobility Group.
More big savings come from using the same network administrators to manage storage networks as manage a company's common data networks, according to Gartner, which said iSCSI will connect nearly 1.5 million servers to storage-area networks by 2006, which would be a greater share of the market than Fibre Channel.
A Microsoft spokesman said more than 85 software companies and hardware companies are developing Windows-based applications for iSCSI.
The iSCSI standard was ratified by the Internet Engineering Task Force (IETF) in February as a way to transport block-level storage traffic over Internet Protocol (IP) networks.
Microsoft's iSCSI initiator download package includes support for data encryption, including the IPsec protocol, Internet Storage Name Service for both server and client, management via Windows Management Instrumentation and an architecture that aggregates the different hardware initiators into a common framework.
Gartner analyst James Opfer said he did not believe iSCSI would kill off Fibre Channel. "I think they will co-exist and will be complementary to each other for some time."
Opfer said that although iSCSI is cheaper than Fibre Channel, it is half as fast, with 30MB/sec to 60MB/sec data-transfer rates - good enough for backing up Exchange servers, but not robust enough for relational databases handling transactional data.
Lucas Mearian writes for Computerworld
Read more on Business applications