UK must outsource to survive or risk losing out to offshore firms
British businesses have no choice but to take advantage of lower IT costs in India and other offshore locations, despite signs of...

Download this free guide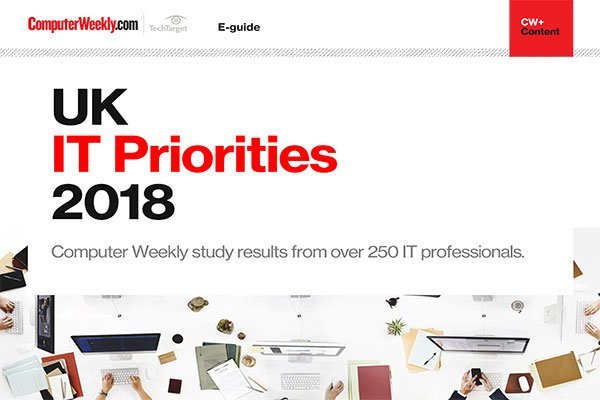 2018 UK IT Priorities survey results
IT organisations in the UK and across Europe are starting to accelerate the move to the cloud. Read more about the key areas in which senior IT managers are planning to invest in over the next 12 months.

British businesses have no choice but to take advantage of lower IT costs in India and other offshore locations, despite signs of a backlash from those concerned about the impact of offshore outsourcing on UK jobs, a meeting of the software and services group, Intellect heard last week.

Consultants specialising in the offshore outsourcing industry claimed UK businesses will not survive cut-throat global competition and could find their markets being overtaken by more efficient Indian companies if they fail to reap the benefits of lower IT costs in India.

"Unless British companies start to globalise, we will see Indian companies and big corporates moving into the UK market and competing. There is a short-term concern about jobs, but in the long term UK companies do not have a choice," Julian Howison, director of consulting firm Arrk, told the meeting.

Organisations planning to outsource offshore should be sensitive to questions being raised in the US and the UK about the short-term impact this will have on jobs, but this should not deter them if it is the right move for competitive reasons, the meeting heard.

Companies should test the water by outsourcing services that do not have an impact on jobs in the UK, said David Ganesh, consulting services director of Patni Computer Systems. Banks andfinancial services companies, for example, are outsourcing data entry work to India, freeing up their UK staff for more productive work.

The cost savings associated with moving work to India are not always clear cut. Patni claims firms can achieve savings of between 40% and 60% on their work, but Arrk suggests administration costs for British firms can add 25% to 30% to the price.

"Real savings may prove elusive," said Howison, "it depends on customer demands, timescales and project definitions."

Because the Indian software industry has expanded by a factor of 10 over the past seven years, many Indian IT professionals have less than four years' experience. Howison said companies should be careful if they decide to work with middle-tier suppliers, as they are more likely to be sent inexperienced staff.

It is important to ensure overseas staff add value to your work, he said. Even when a supplier has a recognised quality standard, this does not mean the same knowledge is embedded in all its teams.

However, with the right planning and management offshore outsourcing can be very successful, he said.
Read more on IT outsourcing