Sun and partners push scripting for Java
Sun Microsystems is working with a number of industry partners to support the use of scripting languages in its Java platform.
Sun Microsystems is working with a number of industry partners to support the use of scripting languages in its Java platform.
The partners include Oracle, Macromedia and Zend Technologies.
Sun and Zend are leading the effort which, if successful, will create a way for developers to write Java applications using popular scripting languages such as PHP, ECMAscript and Active Server Pages.

Download this free guide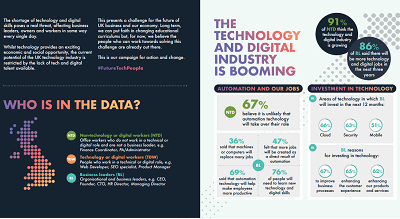 Infographic: How to future-proof UK technology
There is no doubt that the technology industry is booming right now, bringing with it exciting social and economic opportunities. However, there is a real fear that the UK industry may be stunted due to the lack of talent available. This e-guide helps to break down the future fears and expectations of dozens of business leaders and tech workers.
Oracle, Macromedia, Zend and Sun began the effort in May by forming a group within Sun's Java Community Process (JCP) standardisation program.
Earlier this month, the JCP's executive committee gave the group approval to begin work on an official Java standard, called Java Specification Request 223.
At its worldwide JavaOne developer conference this week, Sun has repeatedly stated its desire to bring another seven million Java developers into the fold. This scripting effort could move Sun closer toward that total.
The only scripting community actively involved in the effort right now, however, is the PHP community, which includes 500,000 developers, according to Zend.
Zend, which sells a commercial version of PHP, has been a major contributor to the specification, said Sun's J2SE product line Manager Karin Shipe. "It was very much a joint effort between Zend and Sun," she said.
But Shipe did not expect Zend to be the only partner in the effort. "We hope that other scripting languages will follow suit."
The new standard is a good idea, said Guido van Rossum, the creator of the Python scripting language. "Many Python afficionados need to use J2EE to earn their bread, and having the ability of using Python in that environment, for at least some of the tasks, would certainly be welcome."
Now that Sun's J2EE (Java 2 Enterprise Edition) platform has gained widespread acceptance, the company is beginning to focus more on developing the Java language. Adding scripting support is part of this effort, said Shipe.
"We did spend a lot of time focusing on the platform," she said. "Now we're turning our focus so that we can beef up the language side of Java."
The two companies expect to produce a reference implementation, based on PHP, a specification and a technology compatibility kit within a year.
Robert McMillan writes for IDG News Service