Users dismayed by Oracle bid for PeopleSoft
Oracle's attempt to take over rival applications maker PeopleSoft - which culminated in PeopleSoft rejecting the bid yesterday -...
Oracle's attempt to take over rival applications maker PeopleSoft - which culminated in PeopleSoft rejecting the bid yesterday - has created confusion and doubt among users of PeopleSoft and JD Edwards products this week.

Download this free guide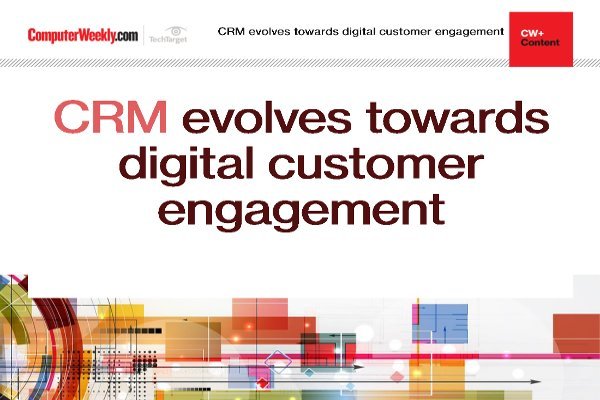 Enhancing digital customer engagement with CRM
Learn about customer relationship management has evolved towards engaging with customers through every channel, with digital at the forefront.
By submitting your personal information, you agree that TechTarget and its partners may contact you regarding relevant content, products and special offers.
You also agree that your personal information may be transferred and processed in the United States, and that you have read and agree to the Terms of Use and the Privacy Policy.
That was the overriding message from JD Edwards users at this week's Quest Global 2003 conference in Denver. JD Edwards is slated for acquisition by PeopleSoft, a deal complicated by Oracle's bid for PeopleSoft.
A number of JD Edwards users were upbeat about the prospect of a merger with PeopleSoft, which they saw as bringing scale and other benefits to the company. But they were not so keen on the idea of an Oracle takeover.
"I believe it's Oracle's motivation to stall the market as long as possible," said one conference-goer, whose company usesapplications from all three companies. He added that if the Oracle merger went ahead, he would reconsider his existing investment in PeopleSoft - even though Oracle chief executive Larry Ellison has promised tools to enable migration from PeopleSoft to the Oracle 11i Business Suite.
"It's amazing that Larry Ellison is so glib to say they would create native migration tools," he said. "It never happens that way. Any ERP conversion is a highly costly and complex endeavour, and it would cause us to re-evaluate the marketplace."
He opposed what he felt wais Oracle's intention to do a "forced-march switch" that could cost him his investment in PeopleSoft and JD Edwards' intellectual capital.
"As a customer, I'm shocked by the brazen arrogance Oracle has expressed to the customers of PeopleSoft."
Oracle said it would continue to offer support for PeopleSoft's customers and would not force them to migrate to the E-Business Suite, although Oracle would not sell the PeopleSoft lineup to new prospects.
Another visitor to the conference was considering a move to JD Edwards' ERP Version 8 in the next year, which would be unaffected by a merger with PeopleSoft. But if Oracle purchased, and then eliminated, OneWorld XE functions specific to his industry, he would stick with JD Edwards for as long as possible while looking for some other construction-specific, second-tier ERP product.
Several users at the show said they have yet to fully assess what the struggle means, but could see the potential downside of significant additional costs in converting to another system.
Marc L Songini writes for Computerworld
Read more on Business applications