SCO threatens to sue any company that uses Linux
Software supplier SCO has sent letters to 1,500 of the world's largest businesses warning that they risk legal action if they...
Software supplier SCO has sent letters to 1,500 of the world's largest businesses warning that they risk legal action if they continue running the open source Linux operating system.

SCO's $1bn legal battle with IBM over copyright infringement took a dramatic turn last week when it announced it would hold end-users directly responsible for infringement of its intellectual property. The decision could affect thousands of UK businesses, and analysts have advised users to keep a watching brief on the case.

Geoff Hunsaker, senior vice-president for worldwide marketing at SCO, said, "We have been investigating the illegal use of our intellectual property in Linux. I encourage any Linux user to seek an opinion from counsel to determine if there is improper use within their business."

Any direct legal action could take the form of increased activity by software licensing "police". Kit Burden, a partner at law firm Barlow Lyle & Gilbert, said, "SCO would need a court order to check whether your computer systems infringe its intellectual property."

Analyst Gary Barnett of Ovum said although the chance of this happening is low, users should keep a close eye on the case. "Until the validity of SCO's case is verified it will not get a court order. It will take months before we learn if Linux has breached SCO intellectual property," by which time the Linux community could have rewritten the contested areas of the operating system.

Alan Cox, who helped develop the Linux operating system, was baffled by SCO's stance. He said Caldera, which now owns SCO, had helped his development work. "Caldera gave me a multi-processor machine to help me develop Linux symmetric multiprocessing," he said.

Cox stressed that the general public licence, under which open source software such as Linux is licensed, is not anti-copyright.

Debian GNU/Linux developer Phil Hands said code within the Linux operating system can be replaced relatively simply.

In a written statement, SuSE Linux said, "We are not aware, nor has SCO made any specific attempt to make us aware, of any unauthorised code in any SuSE Linux product. As a matter of policy, we have diligent processes for ensuring that appropriate licensing arrangements (open source or otherwise) are in place for all code used in our products."

Download this free guide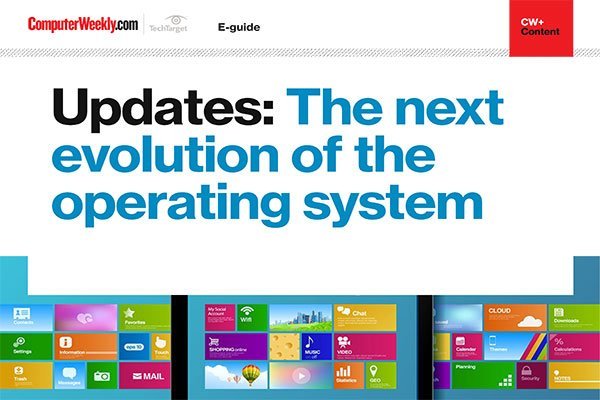 Software Updates: Our latest e-guide is available for your device. Download now?
See how operating systems are evolving with the help of continuous updates and learn about how the Spectre and Meltdown microprocessor flaws have led to improved, more secure processors being released and how Microsoft is evolving its Windows desktop operating system.
By submitting your personal information, you agree that TechTarget and its partners may contact you regarding relevant content, products and special offers.
You also agree that your personal information may be transferred and processed in the United States, and that you have read and agree to the Terms of Use and the Privacy Policy.