Intel boosts Itanium's 32-bit processing ability
Intel plans to offer software technology called IA-32 Execution Layer with future versions of its 64-bit Itanium 2 processor that...
Intel plans to offer software technology called IA-32 Execution Layer with future versions of its 64-bit Itanium 2 processor that will allow systems with the chip to run 32-bit applications much faster than currently possible.

Download this free guide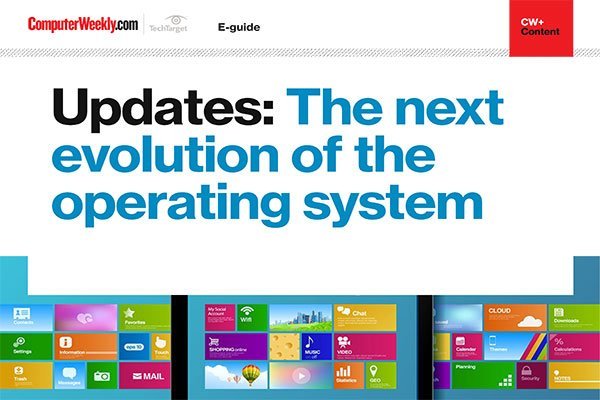 Unpacking the future of operating systems
In this e-guide, we take a look at how updates are the next evolution for operating systems. From security and iris recognition to 3D modelling and easier recognition with OneDrive, updates are key to keeping your device fresh and, most importantly, safe.
The Itanium 2 chip comes with hardware support that allows it to run 32-bit applications, but at speeds far below what current 32-bit processors such as Intel's Xeon chips can achieve.
With IA-32 Execution Layer, the chip maker will speed up the ability of Itanium to process 32-bit applications as fast as a 1.5GHz Xeon MP processor, said Barbara Grimes, an Intel spokeswoman.
Businesses have been slow to adopt Itanium-based systems primarily because of the porting effort required to take advantage of the chip. To run their applications efficiently on servers with Itanium 2, IT managers need to recompile all of their applications so they can be understood by the chip's explicitly parallel instruction computing (Epic) instruction set, whether or not those applications need 64-bit performance.
The inability of Itanium 2 to handle 32-bit applications efficiently has been a big selling point for AMD's Opteron processor, launched this week.
Opteron can run 32-bit applications faster than current 32-bit processors, and allows users to recode applications for 64-bits as they require the additional performance. The chip adds 64-bit extensions to the x86 instruction set used in 32-bit desktop and server processors from Intel and AMD.
IA-32 Execution Layer does not represent a change in strategy, Grimes said. Itanium is designed to be a 64-bit processor line first and foremost, the 32-bit support is provided more for customers who are migrating from older applications to 64-bit ones, she said.
Intel has been working on this technology for more than a year. It will make its first appearance with the release of Madison later this year. Madison is the next version of the Itanium processor line, and will come out around the middle of the year at 1.5GHz and up to 6Mbytes of Level 3 cache.
IA-32 Execution Layer is built into Windows Server 2003, Grimes said. Microsoft and Intel are still testing and validating the technology, and it will be available in the second half of the year, she said.