Microsoft to ship Windows Server 2003 for AMD's 64-bit chips
Microsoft will release a 64-bit version of Windows Server 2003 and Windows XP for Advanced Micro Devices' (AMD's) forthcoming...
Microsoft will release a 64-bit version of Windows Server 2003 and Windows XP for Advanced Micro Devices' (AMD's) forthcoming Opteron and Athlon64 processors.

Download this free guide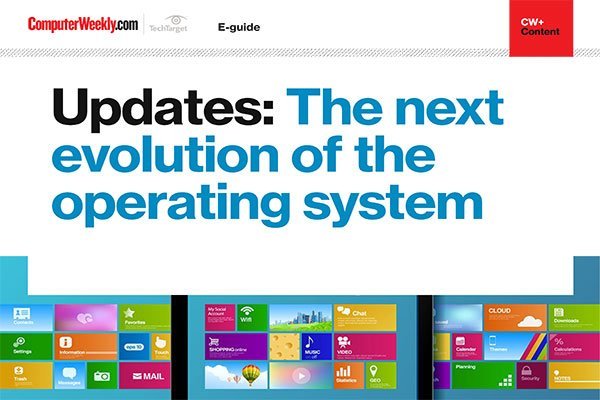 Unpacking the future of operating systems
In this e-guide, we take a look at how updates are the next evolution for operating systems. From security and iris recognition to 3D modelling and easier recognition with OneDrive, updates are key to keeping your device fresh and, most importantly, safe.
Microsoft announced support for AMD processors last year, but omitted support for AMD in the release-to-manufacture version of Windows Server 2003 unveiled last week.
Beta releases of the operating systems for the AMD chips are expected in the middle of this year, Microsoft said.
"This is a milestone for our customers, and our hardware and software partners. They can now test and develop on beta 64-bit versions of Windows Server 2003 (for Opteron), and Windows XP for the Athlon64 processor," said Brenda Forsythe, an AMD spokeswoman.
Later this month, the chip manufacturer and Microsoft will launch their next-generation server products. Microsoft is set to unveil Windows Server 2003 on 24 April, two days after AMD releases the Opteron. The Athlon64 for desktop PCs is expected to be released in September.
Windows support will not be available at the launch of either product.
Microsoft has yet to decide when it will release the production versions, said Dave Ciuba, senior product manager at Microsoft.
AMD's processors will use the x86-64 instruction set, which adds 64-bit extensions to the x86 instruction set used in 32-bit processors from AMD and Intel.
Users will be able to run both 32-bit and 64-bit applications on the chip, but will need to recompile their existing 32-bit applications to take advantage of the benefits of 64-bit computing.
Most versions of Windows operating systems are written for the 32-bit x86 processor, so Microsoft needed to recode the operating system for Opteron or Athlon64 for IT managers who want to run Windows on computers with either chip.
The 64-bit client and server versions of Windows for the AMD processors use the same compiler, so Microsoft was able to use much of the same code in bringing both Windows Server 2003 and Windows XP to the x86-64 instruction set, Ciuba said.
Both Intel and AMD are still far behind their Unix competitors in the datacentre, such as Sun Microsystems and IBM, which use 64-bit reduced instruction set computing chips for corporate applications. Intel's Itanium has had trouble getting off the ground, with support from only one major vendor: Hewlett-Packard.