Intel and Via settle patent cases
Intel and Via Technologies have reached a settlement that resolves all pending patent infringement lawsuits between the companies...
Intel and Via Technologies have reached a settlement that resolves all pending patent infringement lawsuits between the companies relating to chipsets and microprocessors.

Download this free guide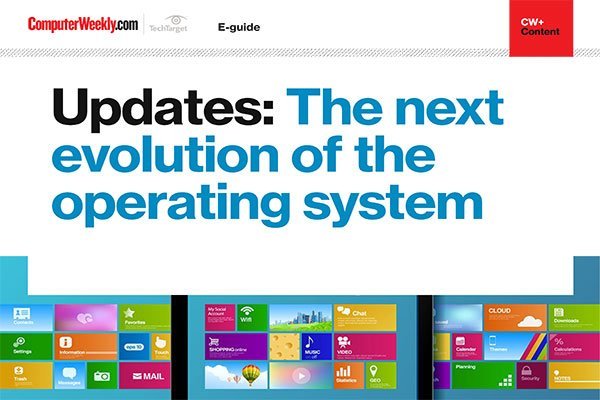 Unpacking the future of operating systems
In this e-guide, we take a look at how updates are the next evolution for operating systems. From security and iris recognition to 3D modelling and easier recognition with OneDrive, updates are key to keeping your device fresh and, most importantly, safe.
The chip makers had been fighting 11 legal battles in five countries that involved 27 patents. As part of the settlement they will enter a 10-year patent cross-licence agreement covering each company's products and will dismiss their pending legal claims in all jurisdictions. Specific financial details of the settlement were not disclosed.
The agreement requires Via to pay royalties to Intel for building certain products, although the companies are not disclosing which ones, said Intel spokesman Chuck Mulloy. The settlement agreement does not apply to S3 Graphics, a company partly owned by Via.
"The good news is that it frees Intel and Via to focus on technology issues and stop investing substantial amounts in litigation," said Nathan Brookwood, principal analyst at Insight64. "Litigation is a bigger drain on Via than Intel."
The settlement will also foster competition in the industry by allowing Via to participate in the core processor market.
Intel filed a patent infringement lawsuit against Via in September 2001, alleging that the Taiwanese company's P4X266 and P4M266 chipsets violated five patents related to chipsets for Intel's Pentium 4 processor. Intel sought injunctive relief and unspecified damages.
Via and its subsidiary company Centaur Technology countersued Intel a few days later, alleging its Pentium 4 chips infringed a patent jointly held by Via and Centaur. Via sought monetary damages and asked to block the sale of Intel's Pentium 4.
For Intel, the settlement will "remove legal clouds that had come over its chipset offerings for the Pentium 4 family", Brookwood said.
Intel will grant Via a licence to sell microprocessors that are compatible with the x86 instruction set at the heart of Intel's chips, but not those that are pin-compatible or bus-compatible with Intel microprocessors.
Intel also agreed that for three years it will not assert its patents on Via's pin-compatible and bus-compatible microprocessors. It granted Via a four-year licence to design and sell chipsets compatible with Intel's microprocessor bus and said that, for an additional year, it would not assert its patents on Via, its customers or its distributors over such chipsets.