Adobe launches Acrobat version 6
Adobe Systems has launched version 6.0 of its Acrobat PDF software designed for three different types of users.
Adobe Systems has launched version 6.0 of its Acrobat PDF software designed for three different types of users.
"We identified what components each type of industry or user uses and instead of having one product that people only use bits of, we evolved it into a family," said Mark Floisand, Adobe's marketing director for Northern Europe.

Download this free guide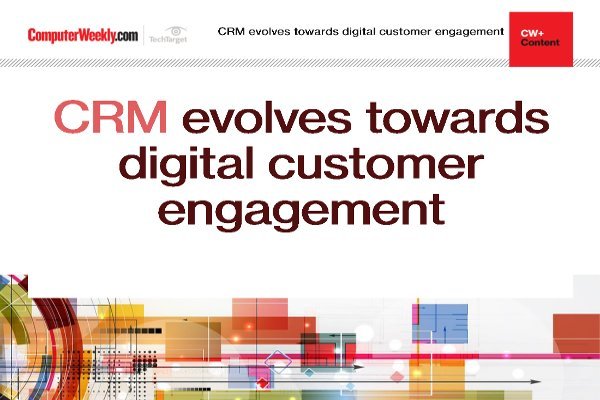 Enhancing digital customer engagement with CRM
Learn about customer relationship management has evolved towards engaging with customers through every channel, with digital at the forefront.
By submitting your personal information, you agree that TechTarget and its partners may contact you regarding relevant content, products and special offers.
You also agree that your personal information may be transferred and processed in the United States, and that you have read and agree to the Terms of Use and the Privacy Policy.
Acrobat Elements is a simple version of the software for users who want to convert pages from Microsoft's Office and Outlook to PDF files with a "one button" option. It will only be available for Windows, and on a licensed basis for 1,000 users or more.
Acrobat 6.0 Standard is designed for business users who need to create and distribute documents for review. Users can track who has seen a document and check their identities using digital signatures.
Previous versions of Acrobat software have allowed users to create PDFs from web pages but most did not know how to do it. This version gives a one-button option for capturing a page and saving it as a PDF.
Previous versions have also allowed digital signatures, Floisand said, but "now it's more elegant and refined". Acrobat 6.0 Standard is available for both Windows and Apple Macintosh platforms, and can be bought off the shelf or under licence.
Acrobat 6.0 Professional has been put together for designers, engineers and any other users who are creating graphically complex documents.
Searchable archives, review and markup tools and one-button PDF creation from design software including Autodesk's AutoCAD files, while retaining the layers in those files, will make it more useful than previous versions.
Large-page formats are also supported. Professional is also available for both Windows and Macintosh, individually or under licence.
Professional and Standard will be available next month for about $449 (£322) and $299 (£193) respectively. Upgrades are available for users of Acrobat 4.0 and 5.0 for $149 (£96) and $99 (£64).
Acrobat Elements has been available since March and costs from $29 (£19) per seat for a minimum of 1000 seats.
Adobe Reader, the latest and renamed version of Acrobat Reader PDF reader software will be available free next month.
Read more on Business applications