IT spend will rebound even if war drags on, says IDC
If the war in Iraq continues, global IT spending will rebound this year, growing 2.3% over last year, said market researcher IDC.
If the war in Iraq continues, global IT spending will rebound this year, growing 2.3% over last year, said market researcher IDC.
The revised forecast, offered in the company's analysis, was made because of the war and uncertainty about the stability of some economic regions.

Download this free guide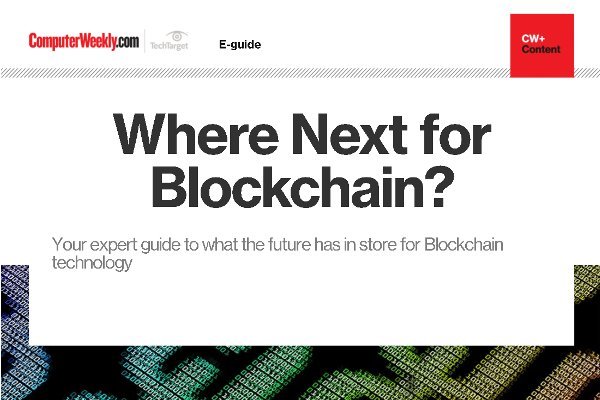 The future of blockchain
Read about how blockchain's inherent security makes it tamper-proof, and perfect for keeping and sharing records for transactions in many scenarios.
By submitting your personal information, you agree that TechTarget and its partners may contact you regarding relevant content, products and special offers.
You also agree that your personal information may be transferred and processed in the United States, and that you have read and agree to the Terms of Use and the Privacy Policy.
Assuming a "relatively short war" and economic stability, IDC predicts global IT spending this year will reach $852bn (£544bn).
Broken down by region, European IT spending growth will lead with 2%, with a 1.5% increase in the US and a 1.4% decline in Japan, which continues to suffer economic problems including an unemployment rate that has risen to 5%, the highest in a decade.
Spending growth will be spurred by software, with a predicted increase of 4.5% worldwide. Hardware, however, will continue to slump with an 0.5% decline, IDC analysts said.
Spending on services will also increase, with 3.7% growth predicted.
Overall growth will continue next year, with an increase of 4% to 6%, and hit 6% to 7% in 2005, analysts said. The global IT market will reach $1tn in revenue by 2006.
Low profits and the business climate are the two top issues that cause companies to cut back on IT spending, but there is a demand from the past couple of years that will gradually start to overcome these inhibitors which will shift toward an IT spend increase, said Stephen Minton, program director for IDC worldwide IT markets.
According to IDC, when the war ends, there will be an upturn overall in the US economy at least, with other regions also poised to see improvements
In the Asia-Pacific region, the outlook also remains mixed, Minton said. China is forecasted to experience a 7% to 8% growth in gross domestic product next year. Insurance and banking companies are moving into China and the telecommunications sector there also shows promise for growth.
Elsewhere in the Asia-Pacific region, Australia will continue to be strong and Southeast Asian countries will stay on the road to recovery.
There was a big quetion mark over the Middle East because of the effect a prolonged war would have there, as a long war will damage its economy overall.
IDC forecasted that after the war there will be a gradual recovery for corporate profits and business confidence will improve, which will mean a global increase in IT spending.
Read more on IT innovation, research and development