AOL adds voicemail to its e-mail service
America Online (AOL) is enhancing its premium offerings by introducing a voicemail service that also allows users to receive home...
America Online (AOL) is enhancing its premium offerings with a voicemail service that also allows users to receive home voicemails in their e-mail inboxes and access AOL e-mail over the phone.

Download this free guide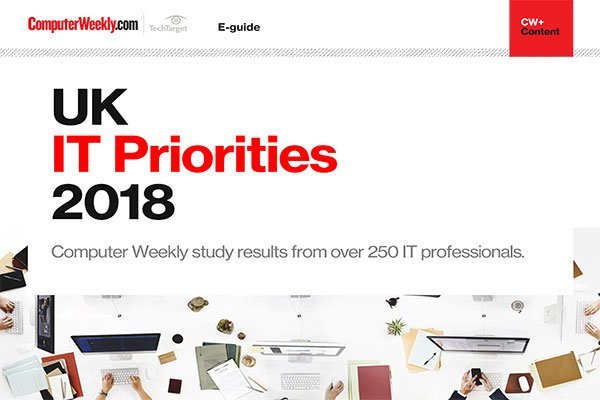 2018 UK IT Priorities survey results
IT organisations in the UK and across Europe are starting to accelerate the move to the cloud. Read more about the key areas in which senior IT managers are planning to invest in over the next 12 months.
AOL Voicemail, which rolls out this week, functions in the same way as services offered by telecom carriers - where users dial a number to access their voicemail - but adds the combined functionality of e-mail.
The ISP also lets users retrieve voicemail messages from their AOL inboxes where they appear as messages with attached sound files.
Users can listen to the streamed voice messages, as well as forward them. The service comes with up to seven separate voicemail boxes, for different household members, and is priced at $5.95 (£3.78) a month, plus any additional call forwarding fees that local carriers charge.
"AOL Voicemail brings together two of our members' most important message points - voicemail and e-mail - and puts them in one place," said Jeremy Verba, vice-president and general manager of voice services at AOL.
The service enhances functions available in the company's existing Call Alert and AOLbyPhone premium offerings. Call Alert, which was rolled out late last year, allows users to monitor incoming calls while they are online.
That real-time call notification is included in the Voicemail service, as is AOLbyPhone's function allowing subscribers to listen to AOL e-mail over the phone and send e-mail replies using simple voice commands. The service also includes a caller log, that tracks phone numbers from the last 100 incoming calls.
Verba said the combined features make the voicemail service a compelling premium offering.
Call Alert is priced at $4 a month, and AOL By Phone goes for $5 per month, yet the Voicemail service has key functions from both for $5.95.
AOL Voicemail is available for AOL 7.0 and higher for Windows users, as well as for AOL for Mac OS X and AOL for the Macintosh 5.0.
Read more on Operating systems software