CeBIT - 3Com launches new Power over Ethernet switch and IP phones
3Com has launched a new "Power over Ethernet" switch as well as IP telephones and wireless LAN access devices that don't require...
3Com has launched a new "Power over Ethernet" switch as well as IP telephones and wireless LAN access devices that don't require a separate power line and depend instead on Power over Ethernet.

Download this free guide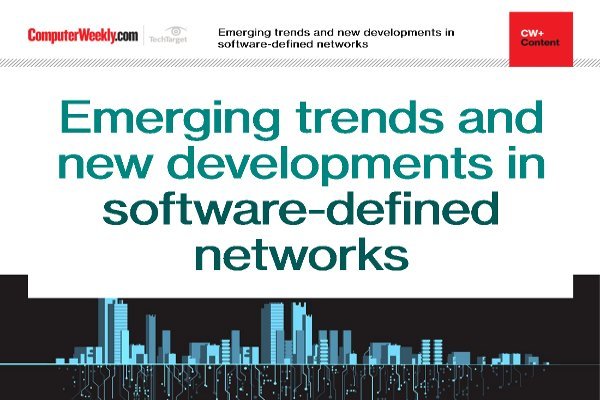 The latest developments and trends in SDN
Join us as we sit down with a number of senior IT managers from multi-national enterprises to discuss the latest trends in the world of software-defined networks.
By submitting your personal information, you agree that TechTarget and its partners may contact you regarding relevant content, products and special offers.
You also agree that your personal information may be transferred and processed in the United States, and that you have read and agree to the Terms of Use and the Privacy Policy.
Products using Power over Ethernet have been appearing for about two years, but all the new 3Com products adhere to a draft standard, known as 802.3af, said Doug Hyde, product manager for 3Com. The announcement was made at the CeBit conference in Hanover.
The chief benefit of having Power over Ethernet is reducing the need to use power outlets for IP telephones or WLAN access points, said Nick Lippis, an analyst at Lippis Consulting. There is no need to run new power lines to new devices and fewer wires are draped over desktops, he added.
Lippis said the new 3Com products are unique on the market for adhering to the new Power over Ethernet standard, although Cisco Systems Inc. and other big networking vendors offer prestandard Power over Ethernet devices.
Cisco announced a Power over Ethernet switch, the SuperStack 3 Switch 4400 PWR, as well as Power over Ethernet NBX phones. Also, 3Com announced a converter module to allow existing NBX telephones (which require a separate power brick next to the phone) to operate with the new switch. The new switch works with 3Com's Network Jack for forwarding power at the wall for IP phones and other devices.
The new switch can be stacked and managed with 3Com's 24- and 48-port switches for easy integration, 3Com officials said. The new WLAN access devices can be placed on ceilings or elsewhere where power is not available, connecting only to an Ethernet line for power. Three were announced: the 8200, 8500 and 8700. The 8200 supports the 802.11b radio network; the 8500 supports 802.11a; and the 8700 supports both 802.11 a and 802.11b.
Ventura Unified School District in California has been beta-testing the new switch since early March to power some of its 1,200 NBX phones at 22 sites, said Ted Malos, director of technology for the district. He said Ethernet power is "an absolute must-have" and said the switch has been easy to integrate with other 3Com gear.
All of the district's switches purchased in the future will be the new 3Com devices, which will power the phones but also will be used to power a new wireless network. "The switch gives us incentive to go to wireless," he said.
Read more on Wireless networking