Gartner: no signs of IT recovery
Gartner has kicked off its Spring Symposium in Florence today with a keynote address that painted a bleak picture of IT spending...
Gartner has kicked off its Spring Symposium in Florence today with a keynote address that painted a bleak picture of IT spending for 2003.
In an interview with Computer Weekly, keynote speaker Steve Prentice, chief of research (hardware & systems sector), said, "The recovery has not arrived. The business pressure continues to be inextricable. 2003 will be another bad year for IT spending." He said this has been exacerbated by the current political climate, which has led to a great deal of uncertainty and insecurity with businesses.

Download this free guide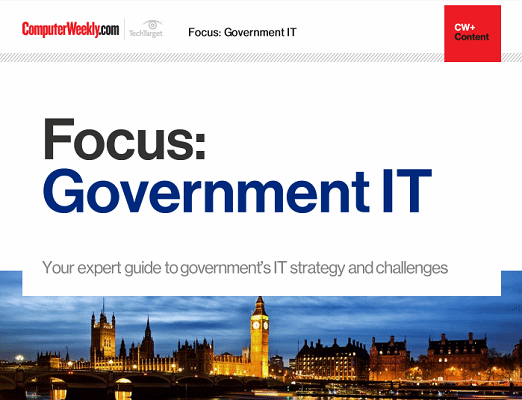 Government IT in post-Brexit Britain
Get an expert look at the government's ideas for a prosperous post-Brexit Britain as well as its ambitious 5G strategy. Features an interview with Sarah Wilkinson, chief data, digital and technology officer at the Home Office.
By submitting your personal information, you agree that TechTarget and its partners may contact you regarding relevant content, products and special offers.
You also agree that your personal information may be transferred and processed in the United States, and that you have read and agree to the Terms of Use and the Privacy Policy.
Prentice said IT budgets for 2003/4 were flat. Worse, research from Gartner has found that CIOs were not spending their full budget, partially because businesses were scaling back and making job cuts, which reduced the need for new PCs. Prentice said some CIOs were being extremely cautious with their meagre budgets, spending only 70% of their allocated budget.
But tackling expenditure is going to prove more difficult for IT managers this year, according to Prentice. "Most of the standard ways to save money are out in the open, the low-hanging fruit have gone," he added.
Prepare for the real-time enterprise
The message from the symposium was not new: prepare for the upturn. Gartner presented an insight into where CIOs should focus their attention. "If you want to build an IT architecture for the 21st century, you have to plan," said Prentice. Gartner's vision is the real-time enterprise, a conceptual model to help businesses compete in a time-sensitive world. He added that people's attitudes to the concept of time have changed.
For instance, a recent Gartner G2 study found that 78% of consumers chose convenience over price when purchasing groceries. The conveniece factor is moving into the business world, changing the way such people work prefer to work Prentice argued. "People value their time more." For Prentice, the role of the CIO in the real time enterprise is to examine business processes, looking at how to avoid delays.
Mobile communications, business activity monitoring and linking IT systems together using enterprise application integration, will, according to Prentice, form the technology foundation to build a real-time enterprise.
Read more on IT governance