Insurance giant signs £630m on-demand computing deal
Insurance giant Axa has signed a £630m, six-year deal with IBM to provide the business with IT capacity on demand.
Insurance giant Axa has signed a £630m, six-year deal with IBM to provide the business with IT capacity on demand.
In one of the first contracts of its kind, IBM said it would integrate Axa's server, mainframe and storage systems under an on-demand computing structure, capable of driving business innovation and transformation.

Download this free guide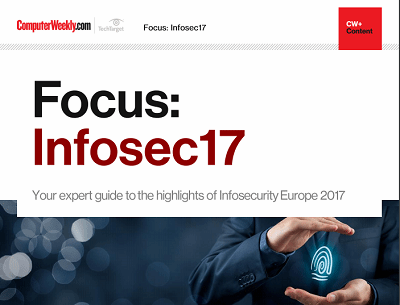 From forensic cyber to encryption: InfoSec17
Security technologist Bruce Schneier's insights and warnings around the regulation of IoT security and forensic cyber psychologist Mary Aiken's comments around the tensions between encryption and state security were the top highlights of the keynote presentations at Infosecurity Europe 2017 in London.
By submitting your personal information, you agree that TechTarget and its partners may contact you regarding relevant content, products and special offers.
You also agree that your personal information may be transferred and processed in the United States, and that you have read and agree to the Terms of Use and the Privacy Policy.
The deal brings the value of financial services outsourcing contracts to almost £9bn in the past two months, with IBM picking up mega-deals at JP Morgan and Deutsche Bank, and EDS winning a £2.85bn deal at Bank of America, with Unisys and BT picking up smaller contracts.
Bob McDowall, director at analyst firm Bloor Research, said the outsourcing boom was being driven by the need for financial institutes to comply with the 2005 deadline for Basel II regulations. McDowall said the capital adequacy risk within Basel II required financial firms to account for operational risks, which included IT systems.
"Some financial institutes are turning to the large outsourcers to help them ensure their computer systems comply," he said.
Under the AXA deal, the insurer will retain management control of the IT infrastructure and the IT staff with IBM providing the computing capacity priced on a usage-based licensing model.
By moving to an on-demand infrastructure with variable cost structures, AXA expected to achieve significant savings and respond more quickly to changing market conditions
Claude Brunet, group executive at AXA Group, said, "This on-demand infrastructure agreement prepares us for an increasingly competitive marketplace by giving us flexibility to adjust rapidly to changing business needs."
Mike Gilpin, Giga Information group analyst, said on-demand computing represented an evolution of the outsourcing model. He predicted that every large IBM outsourcing deal from now one would be structured in a similar way to the Axa deal.
Read more on IT risk management