High Court challenge could strike a moral blow to IR35
A successful High Court challenge to the government's controversial IR35 tax on freelance IT contractors this week could deal a...

Download this free guide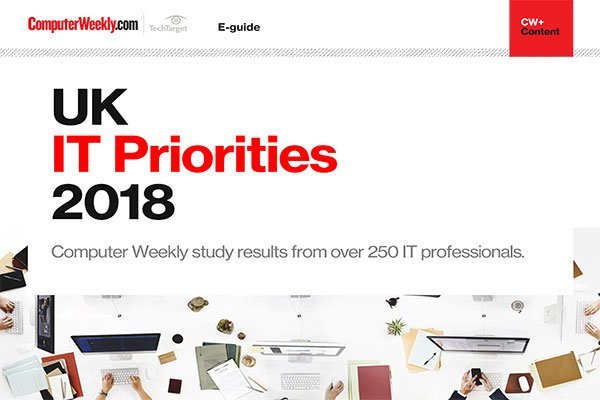 The future of UK tech: Cloudy with a chance of Artificial Intelligence
The forecast for the future is in and, in typical British fashion, it looks like it's going to be cloudy. Our IT Priorities survey has revealed that organisations are planning on making the most of the cloud in the future. Download our IT Priorities results for more insights into where the IT industry is going.

A successful High Court challenge to the government's controversial IR35 tax on freelance IT contractors this week could deal a significant "moral blow" against the Inland Revenue, a leading IT lawyer has said.

The IR35 tax has come under fire from tax experts and employers groups, who fear it could lead to higher freelance rates and staff shortages when the IT jobs market recovers.

Gordon Stuchbury, a 45-year-old IT contractor from Sunderland, has taken the Inland Revenue to court to appeal against the tax, which he claims has forced him to close a small technology business, with the loss of four jobs.

Although the case, which went before the court on Tuesday, is unlikely to set any significant legal precedent, lawyers believe a victory by Stuchbury would be a major setback for the Inland Revenue.

"I think the major importance is that it represents more of a moral victory. Anecdotal evidence suggests the Revenue is losing a lot of cases on IR35. If it loses this one, inspectors might start to think it is not worth pursuing IR35 claims," said Kevin Barrow, partner at London law firm Tarlo Lyons.

According to the Professional Contractors Group, which is backing Stuchbury's case, the majority of IR35 investigations launched by the Revenue against its members are finding in favour of contractors.

Out of 103 investigations launched by tax inspectors, only one has resulted in the contractor being found liable for the tax.

However, a defeat in the appeal court could leave contractors worse off. It would encourage tax inspectors to examine each contract on a case-by-case basis, rather than take an overall view of whether a contractor is self-employed, said Barrow.

Stuchbury brought the case after the Inland Revenue ruled that he was a "disguised employee" under a contract with EDS to provide services to the Benefits Agency, although it accepted that two other contracts fell outside IR35.

He appealed to the General Commissioners of Income Tax tribunal, which, although it accepted that Stuchbury was "in business on his own account" ruled that he was still subject to IR35.
Read more on IT for small and medium-sized enterprises (SME)