Intel revamps future Itanium chips
Intel has updated the road map for its Itanium 2 processor line, detailing work on future versions of the fledgling chip to keep...

Download this free guide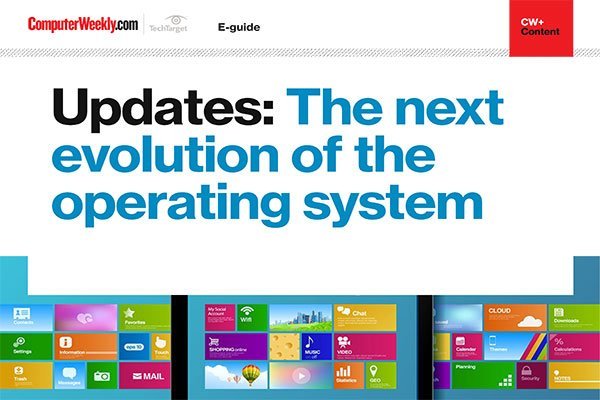 Unpacking the future of operating systems
In this e-guide, we take a look at how updates are the next evolution for operating systems. From security and iris recognition to 3D modelling and easier recognition with OneDrive, updates are key to keeping your device fresh and, most importantly, safe.

Intel has updated the road map for its Itanium 2 processor line, detailing work on future versions of the fledgling chip to keep the pressure on rivals Sun Microsystems and IBM.



Intel previously said it planned to bring out a 1.5GHz version of its Itanium 2 processor, codenamed Madison, around mid-year and shortly follow that with the introduction of a more energy-efficient Itanium 2 chip codenamed Deerfield.

The company has now revealed that it also plans to roll out a second version of the Madison chip in 2004 that boosts the Level 3 cache size from 6Mbytes to 9Mbytes. Intel will then follow that with a dual-core processor codenamed Montecito that should arrive in 2005, said Jason Waxman, marketing manager for enterprise processors at Intel.

Intel's Itanium 2 chips hold their own against the rest of the pack, competing well in industry computing benchmarks against the Power4 processor from IBM and Sun's UltraSPARC chip. All of these 64-bit processors power high-end servers that can handle larger amounts of data than systems based on Intel's 32-bit Xeon server processor.

While Itanium 2 has performed well, Intel is a relatively new entrant in the 64-bit server market and has yet to displace much of IBM or Sun's business, according to analysts. Hewlett-Packard is the biggest backer of Itanium but also sells competing servers based on its own PA-RISC and Alpha processors.

"Having leading-edge performance or close to leading-edge performance certainly helps in terms of their Itanium marketing effort; you also have to remember that raw processor performance is only one of the many factors that people consider in these types of systems," said Insight 64 analyst Nathan Brookwood.

One such factor is the more mature software market that exists for servers using chips from Sun and IBM.

Intel has also been behind in the race to produce dual-core chips that put two processor cores in the same size package as exisitng single-core chips. To help combat this, Intel has pushed forward its schedule for the dual-core Montecito chip.

"Originally, Montecito was due out in 2004," Brookwood said. "So they clearly made a trade-off to produce a dual-core chip in 2005 instead of a single-core in 2004."

IBM already has two cores on its Power4 chip and Sun plans to introduce its dual-core UltraSPARC IV chip later this year.