Veritas to acquire Precise Software for $537m
Veritas Software is to acquire Precise Software Solutions, an application performance management software company. The deal,...

Download this free guide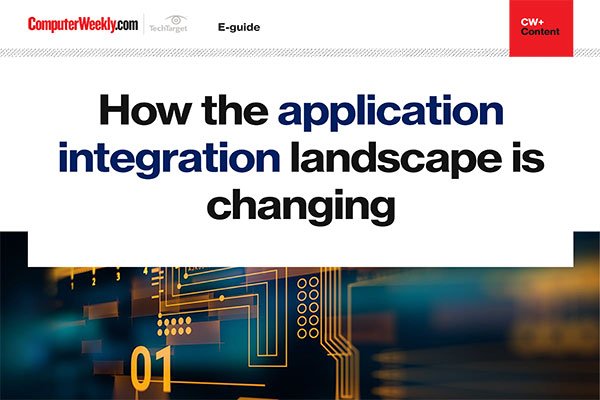 8 ways in which the application integration lanscape is evolving
We take a look at how technologies like Distributed Computing and the Common Object Model have been refined into web services, service-oriented architecture and composable applications and microservices.

Veritas Software is to acquire Precise Software Solutions, an application performance management software company. The deal, which is valued at $537m (£335m), would allow Veritas to extend its reach into fresh markets, sending a ripple through the competitive world of systems management, analysts said.



The Precise deal gives Veritas the systems, database, and application management capabilities that will allow the company to provide end-to-end monitoring of a customer's IT infrastructure.

Veritas can now compete against the larger players in enterprise management software, and the deal represents an opportunity for Veritas to take its expertise in storage virtualisation technologies and apply that to a new world of application monitoring, said Arun Taneja, senior analyst at the Enterprise Storage Group.

"Veritas has concluded that storage is not an entity that sits in a vacuum. The application is what's most important, application performance and availability are what people care about," he said.

The deal puts Veritas into a better competitive position against Sun Microsystems and EMC.

The deal would force competitors to examine their offerings and decide whether to follow Veritas' lead, Taneja said. "Companies like BMC doing heavy stuff on the storage side will need to determine if they are going to move into server provisioning and application management."

Also, the addition of application monitoring and server provisioning products to Veritas' lineup will allow the company to sell more of its flagship storage products into enterprises.

In a separate move, Veritas will acquire Jareva, an IT automation software company. Details of the deal were undisclosed.

Jareva's technology also actively monitors systems and applications, as opposed to the passive monitoring that Precise specialises in.

"We have a history of successful integrations, and we don't believe this one will be terribly disruptive," said Gary Bloom, chairman, president, and chief executive officer at Veritas.

About 5,600 employees work at Veritas. The company will absorb about 470 employees from Precise and 35 employees from Jareva.
Read more on Integration software and middleware