DoCoMo abandons Microsoft video format in favour of open standard for 3G service
NTT DoCoMo is switching from a Microsoft video format to an open industry standard for its video-on-demand service offered over...

Download this free guide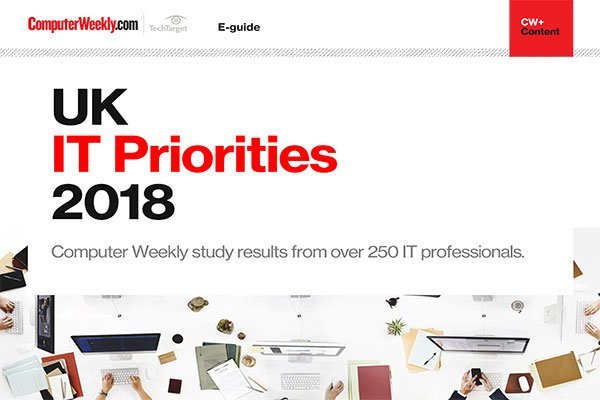 UK IT Priorities 2018 survey results
Download this e-guide to discover the results of our 2018 UK IT Priorities survey, where IT leaders shared with us what they are going to be investing in over the coming 12 months.

NTT DoCoMo is switching from a Microsoft video format to an open industry standard for its video-on-demand service offered over its third-generation cellular network.



The company is dropping the use of ASF (Advanced Streaming Format) on its I-motion service in favour of MP4, a wrapper format for MPEG4 video and audio and text, because of the cost of licensing fees levied for use of the system by Microsoft, according to an NTT DoCoMo spokeswoman.

The switch comes as Microsoft is trying to gain a foothold in the cellular industry through promotion of its Pocket PC Phone Edition and Windows-Powered Smartphone software. The former is intended for PDA-type devices with additional telephony functions while the latter is aimed at devices that are phones first and offers a more limited set of Internet and productivity tools.

Several mobile phone makers have already put on sale or shown models based on these two operating systems. However, none are available in Japan, which does not use the GSM (Global System for Mobile Communications) standard on which most of them are based.

I-motion, first launched in November 2001, is a video-on-demand service available via the company's 3G network. Content ranging from news bulletins to music videos is available via I-motion, which is offered over the 3G packet network.

To accommodate the switch, the company will offer I-motion content in MP4 in addition to ASF from this month.

With the change to MP4, NTT DoCoMo is also increasing the maximum size of video clips that can be downloaded from the service from 100Kbytes to 300Kbytes. For users this means better quality and longer video clips, from a maximum of 15 seconds to 40 seconds, said NTT DoCoMo. The MP4 files also support the inclusion of text, which can be scrolled across the mobile phone screen at the same time as the video is played.

The company is also introducing a service called I-motion Mail that allows users to take short video clips and send them to other subscribers and personal computers via the e-mail function on their phones. Apple Computer's latest version of Quicktime supports the MP4 file format and allows PC users to see the files.

The first handsets - made by Panasonic, NEC and Fujitsu - that support the MP4 format streams and files, will become available shortly.
Read more on Data centre hardware