Sharp unveils Linux-based Zaurus PDAs
Sharp has launched two personal digital assistant (PDAs) based on the Linux operating system, the Zaurus SL-C700 and the Zaurus...

Download this free guide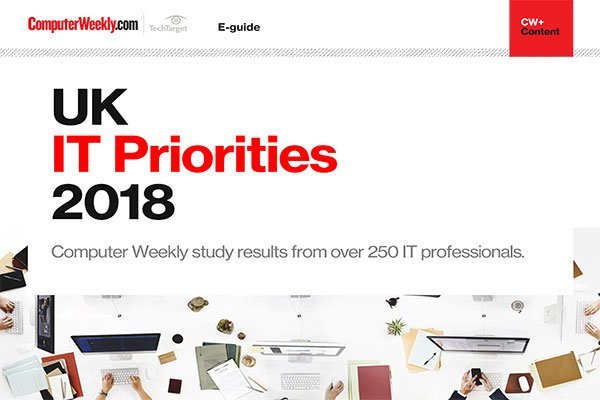 2018 UK IT Priorities survey results
IT organisations in the UK and across Europe are starting to accelerate the move to the cloud. Read more about the key areas in which senior IT managers are planning to invest in over the next 12 months.

Sharp has launched two personal digital assistant (PDAs) based on the Linux operating system, the Zaurus SL-C700 and the Zaurus SL-B500.



The company's SL-C700 looks like a compact notebook PC, with a landscape LCD screen and a 10.75mm-pitch QWERTY keyboard.

The SL-C700, measuring 120mm by 83mm by 18.6mm and weighing 225grams, features a landscape display on the upper half of the body and a keyboard on the lower half.

The display could also be turned through 180 degrees so that it can be folded shut with the screen facing outwards as a portrait display.

The display is a 9.4cm VGA (640 pixel by 480 pixel) resolution system liquid crystal display (LCD) that Sharp has developed with its continuous grain silicon (CGS) technology.

CGS maintains atomic-level continuity at the crystal grain boundaries, so electrons can travel through the semiconductor three times faster than in low-temperature polysilicon.

The technology also allows driver chips to be built directly on the same glass substrate. This means higher resolution, smaller size, lower power consumption and lower cost for LCDs, according to Hiroshi Uno, general manager at Sharp's Mobile Systems Division.

Sharp is targeting business users who need to use their notebook PCs on the move for presentations, typing up proceedings, browsing the Internet or sending e-mail.

The SL-C700 contains a 400MHz Intel XScale processor, 64Mbytes of flash memory and 32Mbytes of synchronous dynamic RAM (SDRAM). The device is equipped with slots for Secure Digital and Compact Flash cards. Wireless LAN or Personal Handyphone System (PHS) cards can be used in the Compact Flash slot.

The SL-C700 is expected to be available in Japan on 14 December at less than ¥60,000 (£316). The company plans to unveil the device outside Japan at the Consumer Electronics Show (CES) in Las Vegas in January.

Sharp also unveiled the Linux-based SL-B500 Zaurus PDA. The device has the same processor and built-in software as the SL-C700 but with a sliding keyboard tucked behind a lower-resolution portrait display, in a more traditional PDA format. By using a 3.5-inch LCD with QVGA (240 pixel by 320 pixel) resolution, Sharp has extended the battery life of the SL-B500 to 18 hours.

The SL-B500 will also be launched on 14 December in Japan at less than ¥50,000. The company plans to release the product in Europe and North America as early as the first quarter next year.
Read more on Data centre hardware