Informatica readies India business strategy
Informatica's business strategy in India entails key investments in R&D. Will the strategy create a competitive advantage for its India business?
Informatica Corporation recently set up a 150,000 sq. ft. R&D facility in Bangalore, the biggest of its facilities worldwide.
As part of its India business strategy, Informatica intends to use the new facility to develop data integration solutions, focusing primarily on data quality products. The company will use the facility as a software development hub to support a range of internal business functions including R&D, customer support, professional services, IT, sales and marketing, partner alliances, and human resources.

Download this free guide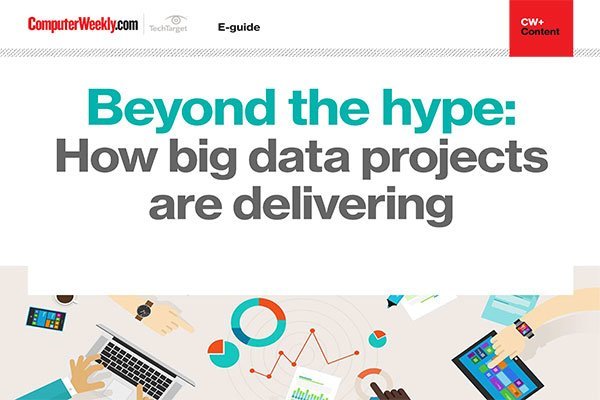 7 examples of big data going above and beyond expectations
Despite Gartner placing it in its famous "plateau of productivity", big data has, and still is, delivering beyond the hype. We look at a few high-profile examples of how organisations are reaping the benefits of their big data projects.
Informatica's India business strategy also involves large scale recruiting for the new R&D facility, where the company intends to employ 400 developers. The required skillsets being experience in software and product development.
Informatica has reportedly invested around 16% of its revenue in R&D. Its revenue last year was $650.1 million.
The business model
Informatica's data integration portfolio includes solutions such as data quality, data governance, data migration, data warehousing, and master data management.
According to Informatica's CTO and EVP, James Markarian, the new trend and emerging concern in IT is "big data". Informatica's current business strategy has been to optimize the latest release of Informatica 9.1 Platform for big data, to tap into the growing demand for big data processing. According to Markarian, mobility, cloud computing, and social media are likely to be the next big trends in the Indian market.
Vertical focus
In India, Informatica earns around 20% of its revenues from the banking and financial services industry (BFSI). Some of Informatica's top customers in this industry include ICICI Bank, and ICICI Prudential Life Insurance Company. According to James Markarian, the top demand drivers for Informatica's data integration and analytics solutions come from the anti-fraud and anti-money laundering needs of these client companies. Informatica's business strategy has involved providing these organizations with analytical solutions for detecting frauds and money-laundering.
Other key verticals it focuses on are telecommunications, manufacturing, retail, and government, each contributing around 10% to the company's total sales in India.
As part of its India business strategy, Informatica is also making investments in its datacenter infrastructure in the country. It has three datacenters around the world out of which the Indian datacenter, along with the one in USA, is the primary one. And it is growing at about 20% a year.
Read more on Master data management (MDM) and integration