Storage leaders pledge support for CIM
Four data storage industry giants have joined together to throw their support behind a proposed interoperability standard.

Download this free guide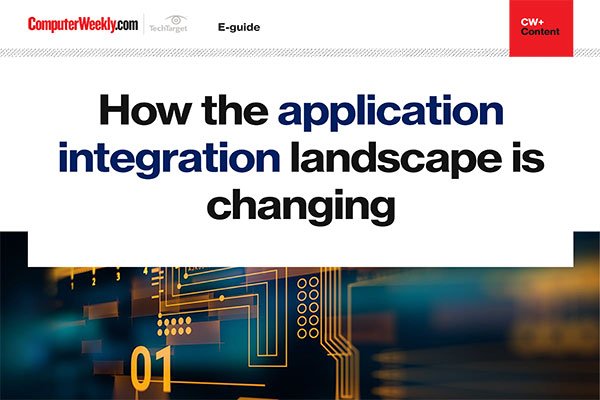 8 ways in which the application integration lanscape is evolving
We take a look at how technologies like Distributed Computing and the Common Object Model have been refined into web services, service-oriented architecture and composable applications and microservices.

Four data storage industry giants have joined together to throw their support behind a proposed interoperability standard.



IBM, Hitachi Data Systems, Sun Microsystems and Veritas Software have said they will begin shipping products this year and next based on the Common Information Model (CIM) and Web-Based Enterprise Management (WBEM) standards.

The CIM/WBEM standards are part of the proposed Bluefin standard, which the Storage Networking Industry Association (SNIA) recently renamed the Storage Management Interface Specifications (SMIS). SMIS is a set of application programming interfaces that have the potential to greatly reduce the amount of work it takes to connect hardware and software deployed in multivendor storage-area networks.

IBM, Hitachi and Veritas said they will ship SMIS-compliant hardware and software products next year. Sun announced in August that it had CIM-enabled its StorEdge Enterprise Storage Manager software.

The companies have also formed an alliance to make their CIM/WBEM APIs available to one another for testing, and they want other businesses to commit to conducting interoperability testing and deploying compliant products next year.

Ruth Colombo, senior manager of storage management products at Veritas, said SMIS will allow the company to integrate with other vendor devices for "practically free".

"We can spend less engineering resources integrating with devices and put those resources on developing features that are of a higher value to the customer," she said.

Steve Kenniston, an analyst at Enterprise Storage Group said the vendor alliance goes a long way toward helping to move the draft standards proposal along by demonstrating industry support.

"The next step will be, if I'm Hitachi, how far down do I drill into my product and allow you to manage it from a CIM-compliant module?" Kenniston said.

According to Kenniston, vendors initially will allow competitors' products to view theirs on a network and interoperate with them. But it will still be two or three years before IBM, EMC or others supporting the SMIS standard will allow competitors to automatically configure their boxes or give them troubleshooting capabilities - key differentiators today.

But, Kenniston said: "I believe this is a really good first step and brings CIM compliance to the forefront."
Read more on Integration software and middleware