Broadband advisory group to focus on business needs
The Broadband Stakeholders Group (BSG), which advises the Government on enabling faster Internet access in the UK, is to refocus...

Download this free guide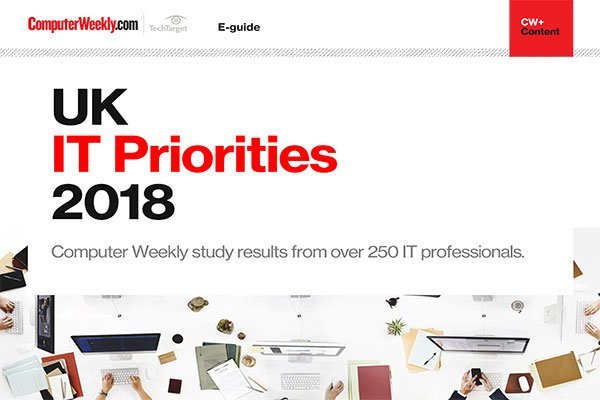 2018 UK IT Priorities survey results
IT organisations in the UK and across Europe are starting to accelerate the move to the cloud. Read more about the key areas in which senior IT managers are planning to invest in over the next 12 months.

The Broadband Stakeholders Group (BSG), which advises the Government on enabling faster Internet access in the UK, is to refocus on business needs, following criticism from within the group and a lack of interest in broadband services among businesses.



During a two-day conference in late November, the BSG will report on its first year's work and outline its role for the future - which is expected to focus on business needs. The Department of Trade & Industry will also launch its Regional Broadband Unit focused on stimulating the use of broadband among small businesses, working with regional broadband advisers and regional development agencies.

The BSG was set up last year to help the Government achieve its goal of making sure "the UK has the most extensive and competitive broadband market in the G7 by 2005".

But the group has been beset by problems. Some BSG members believe it lost its way when some telcos began to boycott meetings six months ago, after discussions on the slow pace of local loop unbundling and the restructuring of BT were quashed.

"Fewer companies of size and importance - with the exception of BT - are turning up to meetings and engaging in the process, partly because controversial subjects such as BT restructuring are off-limits," said an executive at a large telco who is a member of the BSG.

A second BSG telco said the unbundling process was not serving business needs. An executive pointed out that while about 1,000 exchanges had been unbundled, a business could use only one local loop, so there is little alternative to BT. "BSG should be abolished and replaced with an independent body," he said.

Meanwhile, a survey by industry regulator Oftel has found that fewer than 10% of small and medium-sized businesses have invested in broadband.

A BSG executive argued that it is no longer necessary to concentrate on the setting up of the country's broadband infrastructure because BT's service now covers two thirds of the country.

"A key role for the BSG is to act as broker between the user community and the suppliers," said Antony Walker, a member of the BSG's executive board. He added that, for the small number of telecos for which BT break up and local loop unbundling are central issues, the BSG has not been very successful.
Read more on IT for small and medium-sized enterprises (SME)