US warns Nigeria over online fraud schemes
Online schemes operating out of Nigeria that have defrauded victims out of tens of millions of dollars have become so pervasive...

Download this free guide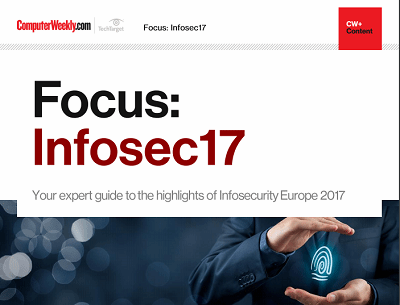 From forensic cyber to encryption: InfoSec17
Security technologist Bruce Schneier's insights and warnings around the regulation of IoT security and forensic cyber psychologist Mary Aiken's comments around the tensions between encryption and state security were the top highlights of the keynote presentations at Infosecurity Europe 2017 in London.

Online schemes operating out of Nigeria that have defrauded victims out of tens of millions of dollars have become so pervasive that the US government has given the West African country until November to take steps to decrease such crimes or face sanctions.



Financial fraud is now, reportedly, one of the three largest industries in Nigeria, where the anonymity of the Internet is being used to give crime syndicates a windfall.

One form of fraud known as "419", a reference to Article 419 of the Nigerian criminal code, involves scam artists sending unsolicited e-mail, fax or letter proposing either an illegal or a legal business deal that requires the victim to pay an advance fee, transfer tax or performance bond or to allow credit to the sender of the message.

Victims who pay the fees are then informed that "complications" have arisen and they are asked to send more payments.

The 419 Coalition Web site, which explains the scam, offers rules for doing business with Nigerian companies and individuals and provides specific instructions for recourse to residents of Canada, the US, the UK and South Africa.

The global scam, which began in the early 1980s, has defrauded victims out of $5bn (£3.2bn) as of 1996, according to the Web site.

The 419 scams and other online fraud are causing damage to the budding Internet markets of West Africa because consumers are wary of doing business with Nigerian companies and those in neighbouring countries.

Europeans have been most affected by the fake online investment deals.

The UK National Crime Intelligence Service has counted more than 78,000 letters linked to online schemes sent to London residents. The letters have defrauded residents there out of more than £24m.

Some of the criminals are full-time professionals who have set up sophisticated but bogus e-commerce shop fronts with high-class Web sites, said Emmanuel Akutu of Softrail Nigerias.

The online criminal activity has spread to other countries, including Ghana, Liberia, Togo and the Ivory Coast, where technology literacy is improving rapidly with government aid.

At present, only Ghana has a viable Computer Crime Act, which was one of the first in the world. The Nigerian government has set up a special fraud unit, which has made many arrests, but no one has been prosecuted successfully.
Read more on IT risk management