HP adds new chips to e3000 servers
Hewlett-Packard has announced a series of upgrades to its e3000 server line even though it will end shipments of the popular...

Download this free guide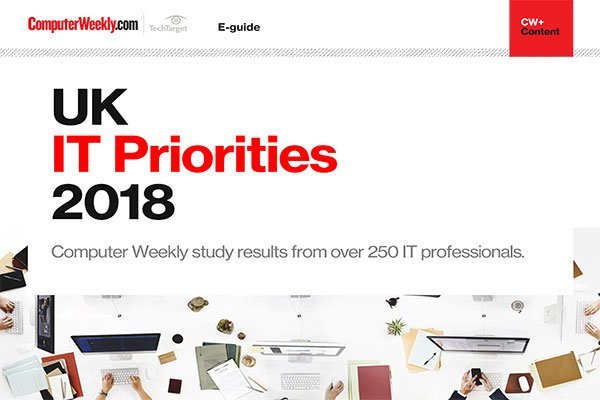 UK IT Priorities 2018 survey results
Download this e-guide to discover the results of our 2018 UK IT Priorities survey, where IT leaders shared with us what they are going to be investing in over the coming 12 months.

Hewlett-Packard has announced a series of upgrades to its e3000 server line even though it will end shipments of the popular system next year.



HP plans to stop selling the e3000 server in October 2003 but is providing those users that still rely on the platform with faster processors and more software tools to help them make the transition to new equipment, said Kriss Rant, HP's e3000 server and storage product manager. The more powerful a-class and n-class servers in the e3000 line could help customers fill gaps in their infrastructure before switching to systems based on new RISC or Intel chips, he said.

"Customers still need to run their businesses during the transition," Rant said. "This is for the customers that feel they need to go through one more performance upgrade to carry them through."

HP is now shipping the lower end models of the e3000, called a-class systems, with 150MHz PA-RISC chips available for single processor servers and 200MHz PA-RISC chips for dual processor servers. A base configuration of a single processor server with 128Mbytes of memory starts at $15,900 (£10,146). A dual processor server with 512Mbytes of memory starts at $36,900 (£23,546), Rant said.

The higher end n-class servers use 380MHz, 500MHz and 750MHz chips. A single processor system running at 380MHz with 1Gbyte of memory costs from $69,900. A more powerful server with three 750MHz chips and 6Gbytes of memory starts at $499,900, Rant said.

All the servers run Version 7.5 of HP's proprietary MPE/iX operating system. With this latest version of the OS, users get built-in Fibre Channel support, the HP WebWise Web server and Sendmail bundled at no cost.

HP will continue to offer customers a free hardware conversion kit that allows them to fit new PA-RISC processors, as used in the company's mainstream Unix line, into the e3000 chassis. The company eventually intends to move its Unix customers off its RISC processor-based servers and on to Itanium-based servers. The Itanium processor is Intel's 64-bit chip designed for the high-end server market.

All the new e3000 offerings are available immediately. HP will continue to support the e3000 until the end of 2006.
Read more on Data centre hardware