Iceland challenges online supermarket front-runners
Frozen food retailer Iceland is expanding into fresh food via its online channels in an attempt to compete with online grocery...

Download this free guide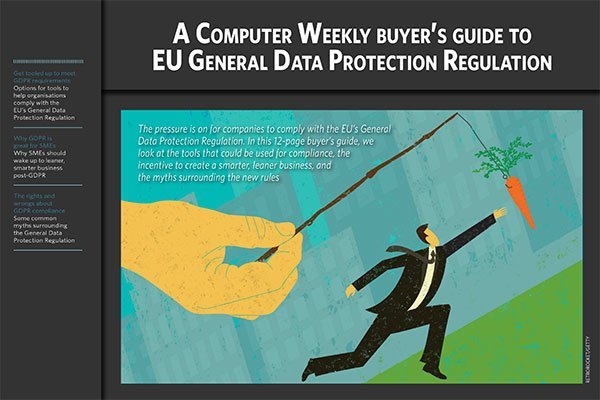 Computer Weekly's buyer's guide to GDPR compliance
This 12 page buyer's guide gives you the tools you need to get up to scratch with GDPR compliance and to understand the mythology surrounding the new rules.

Frozen food retailer Iceland is expanding into fresh food via its online channels in an attempt to compete with online grocery market leaders Tesco and Sainsbury's.



The company, which launched its online shopping service in 1999, said the new offering means that it is, for the first time, able to compete with its larger rivals on a level playing field.

"It is a great opportunity for us to use e-commerce to compete head-to-head with Tesco and Sainsbury's," said the retailer's head of home shopping, Jon Grey. "Although the online service has been going well, we have not been able to offer a full supermarket until now."

The expansion into fresh food, initially on a trial basis to a catchment area of 1.3 million households in west London, has come as a result of Iceland's ongoing integration with food wholesaler Booker, said Grey.

The Booker outlet in Sunbury is used as a "personal shopping centre", he said, storing picked-to-order goods from Iceland and a number of selected third-party suppliers, such as local family bakeries and Billingsgate fish market.

"Using existing Booker facilities means launching and building up the service is easier," Grey said. "The integration between the companies is ongoing, making the best use of synergies, of which the home shopping service is a good example."

Tony Hart, managing analyst at research firm Datamonitor, said picking goods from both stores and Booker centres should offer flexibility. "In theory, mixing business models to fit the way Iceland wants to operate should work," while technology integration with Booker should help as well, he said.

Grey is confident that Iceland.co.uk can compete with the likes of Sainsbury's To You and Tesco.com, because the operation takes a different approach to the traditional supply chain.

"If a customer places a fresh food order before 3pm, it is picked to order during the night from wholesale markets, utilising our integrated warehouse management system, and delivered the next day," he said. "This radically changes the traditional supermarket supply chain, based on bulk orders."

Hart said there was no chance that Iceland will break the hold that Tesco and Sainsbury's have on the online grocery market. But Grey said, "We can see the route to profitability and we believe we will get there in the short- rather than long-term."
Read more on E-commerce technology