FTC charges Rambus with anticompetitive acts
The US Federal Trade Commission (FTC) has filed a complaint against memory maker Rambus, saying the company deceived a technology...

Download this free guide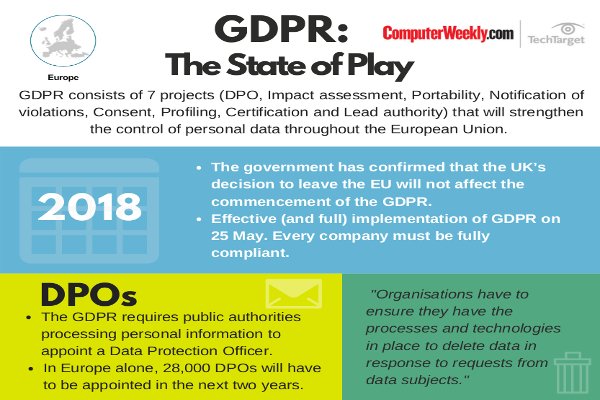 Infographic: GDPR - The State of Play
Get the latest information on how GDPR is going to affect your business and how to avoid any unwanted fines with this simple infographic.

The US Federal Trade Commission (FTC) has filed a complaint against memory maker Rambus, saying the company deceived a technology standards organisation, resulting in harm to competition and competitors.



The FTC's complaint claims that from 1992 to 1995 Rambus took part in standards-setting activity regarding SDRAM (synchronous dynamic RAM) technology with the Joint Electron Device Engineering Council Solid State Technology Association (JEDEC), but failed to disclose that it had also filed for patents to cover technologies involved in the standard. Concealing such facts is a violation of JEDEC's rules, the FTC said.

Rambus' conduct has put the company in a position where it can harm competition, since it could claim patent rights over the JEDEC SDRAM standard and collect royalties from manufacturers that used the standard in its product, the FTC said. It added that Rambus has collected royalties from memory manufacturers including Toshiba, Samsung Electronics and NEC that range from $50m to $100m a year.

Rambus' anticompetitive actions have also harmed consumers by raising costs for SDRAM technology or by reducing the output of such technology, the FTC said.

"By issuing this complaint, the commission is sending a signal not only to Rambus but also to other companies. The message is this: If you are going to take part in a standards process, be mindful to abide by the ground rules and to participate in good faith," said Joseph Simons, director of the FTC's bureau of competition, in a written statement.

Rambus believes it fully complied with JEDEC's rules, according to a statement it issued yesterday (19 June). The company filed a patent application for its memory technology in 1990, and was later invited by JEDEC to join its committee developing a related standard, the statement said.

Numerous private lawsuits have been filed against Rambus with similar allegations, according to the company. One case, involving Infineon Technologies, was heard by the US Court of Appeals for the Federal Circuit in early June.

"Given that the United States Court of Appeals for the Federal Circuit is currently scrutinising this matter, we are somewhat surprised to see this complaint by the FTC," said John Danforth, senior vice-president and general counsel for Rambus.

Relief that the FTC could seek includes preventing Rambus from enforcing its SDRAM patents against manufacturers.
Read more on IT legislation and regulation