Compaq users relief at HP support plans
Hewlett-Packard is promising its Compaq enterprise server customers that there will be no big surprises in the new roadmaps for...

Download this free guide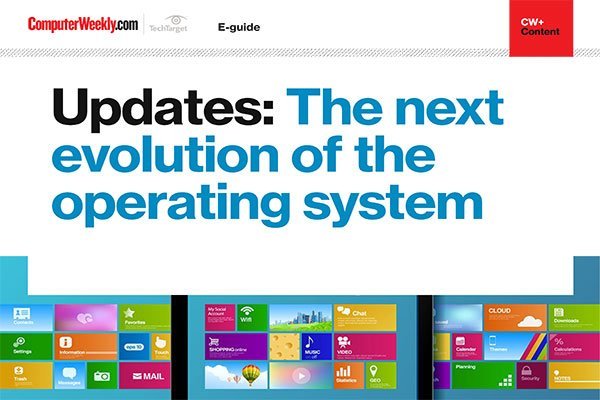 Software Updates: Our latest e-guide is available for your device. Download now?
See how operating systems are evolving with the help of continuous updates and learn about how the Spectre and Meltdown microprocessor flaws have led to improved, more secure processors being released and how Microsoft is evolving its Windows desktop operating system.

By submitting your personal information, you agree that TechTarget and its partners may contact you regarding relevant content, products and special offers.

You also agree that your personal information may be transferred and processed in the United States, and that you have read and agree to the Terms of Use and the Privacy Policy.

Hewlett-Packard is promising its Compaq enterprise server customers that there will be no big surprises in the new roadmaps for product development following the biggest-ever IT merger.



Key Compaq systems include the Alpha processor, Tru64 Unix operating system, and Tandem Nonstop servers, which are used in critical systems including those at the London Stock Exchange.

Before the Compaq and HP merger, Himalaya Nonstop server and Alphaserver users had been told of plans to migrate both hardware platforms and their operating systems to run on Intel's 64-bit Itanium processors.

Michael Jones, senior strategy architect at Crestco, a real-time securities settlement system developer and HP's biggest Nonstop customer, said, "In the early days with Compaq we felt very shaky about the future but now that the situation has been clarified by HP, we feel in a better position."

Andy Isherwood, the new general manager for enterprise systems at HP, said the development path for the HP Nonstop servers, as they are now called, will not change from the plans announced by Compaq. The first Itanium servers will appear in 2004 but the company will ensure that current servers, based on Mips processors, will be maintained for a prolonged overlap period.

A degree of despondency may show in the Alpha camp. This is a complex platform, inherited via Compaq's acquisition of Digital Equipment. Under Compaq, Windows support for Alpha was curtailed but it said it would take Tru64 Unix and the OpenVMS operating systems to Itanium. HP has announced that Tru64 will give way to its own brand of Unix, HP-UX, but remains committed to moving OpenVMS across. HP is preparing a series of roadshows to assuage the fears of Alpha owners.

Analyst Meta Group vice-president Rakesh Kumar said, "The simple answer is for HP to tell its customers when it is going to kill off Alpha and how they can migrate to HP-UX. To migrate OpenVMS to Itanium doesn't make sense and we believe it is not going to happen."

Kumar said an Alpha based on Itanium and running HP-UX would be no different from a standard Intel server.

However, Intel, which entered a joint development programme for the Alpha chip with Compaq, has announced that it plans to use some of the Alpha technology in future Itanium releases. It may not be so much a case of Alphaservers looking like Intel servers as the other way around.

Jones said, "We were apprehensive before the take-over because we have a five-year plan to migrate to a more open standards-based Nonstop platform. We are now confident that we can go forward and that there will be no surprises further down the road."

Compaq server migration map

HP Nonstop users will be moved to Intel Itanium servers, starting in 2004
Mips-based servers will work seamlessly with the new servers and be supported for most of this decade
Alphaservers will move to Itanium but Itanium will incorporate Alpha-like features
Tru64 users will move sideways to HP-UX and some of the main features of Tru64, such as clustering, may be incorporated in HP-UX


OpenVMS will be ported to Itanium to "rescue" investment by Vax and Alphaserver users.